Have you already created a brand and are considering a shift? Perhaps you are concerned about the costs and amount of work involved in this process? Or maybe you are just planning to launch a new market brand?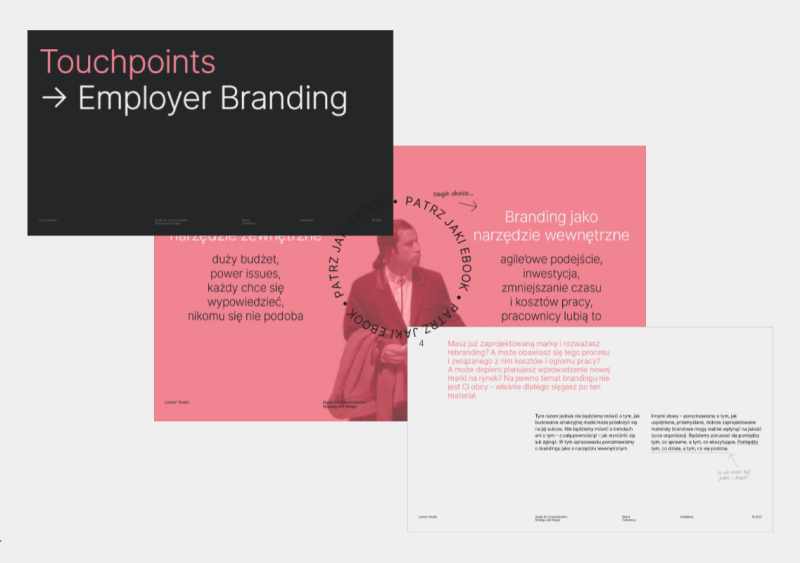 Good design is merely one element of branding. The main factor that influences the durability and effectiveness of a brand is its consistency. It directly affects the corporate quality of the organization and its processes.
Many companies focus on brand consistency online, such as a coherent image on social media or on the website. Unfortunately, they often ignore brand consistency in everyday documents and external communications. They fail to realize how much potential remains untapped and what consequences such neglect may provoke.
One of the services offered by Leniva° Studio is a brand consistency audit, which consists of the following stages:
Brand audit
Developing a brand consistency plan
Devising of materials and user training
Implementation of a platform with access to materials
If you are not sure whether your brand maintains consistency and whether you are fully using the potential of branding in internal communications, we encourage you to download our free Internal Brand Coherency Guidelines e-book. There you will find a short description of the approach to branding, several checklists and inspirations.