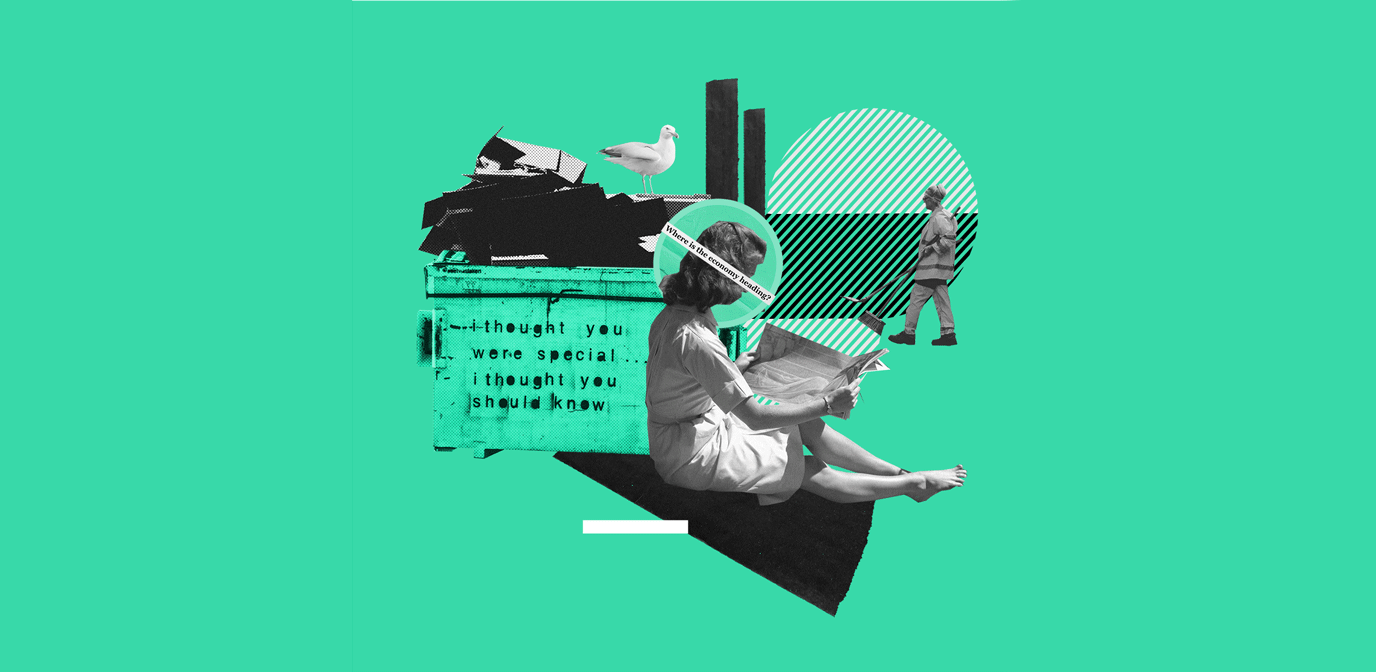 The world is changing – that's a fact – the question is, is it changing for the better? The topic of our responsibility for the planet and how we affect it is more and more present in our lives.
Info ↘
We get more conscious with each day, or at least that's what we wish for. In these deliberations we can't forget about responsibilities we carry as designers. As creators, we can, and even should, focus on changes that we can realistically introduce in our everyday work and on the best possible ways to educate our clients.
That's why Past Present Print was created – a simple guide to sustainable printing. The project consists of a website and a zine report that can be downloaded for free. Six points comprehensively guide users through the process of conscious printing and accurately answer the most important question – why is conscious printing so important?
Zakres
Branding / Editorial design / Webdesign
Narzędzia
Illustrator / Photoshop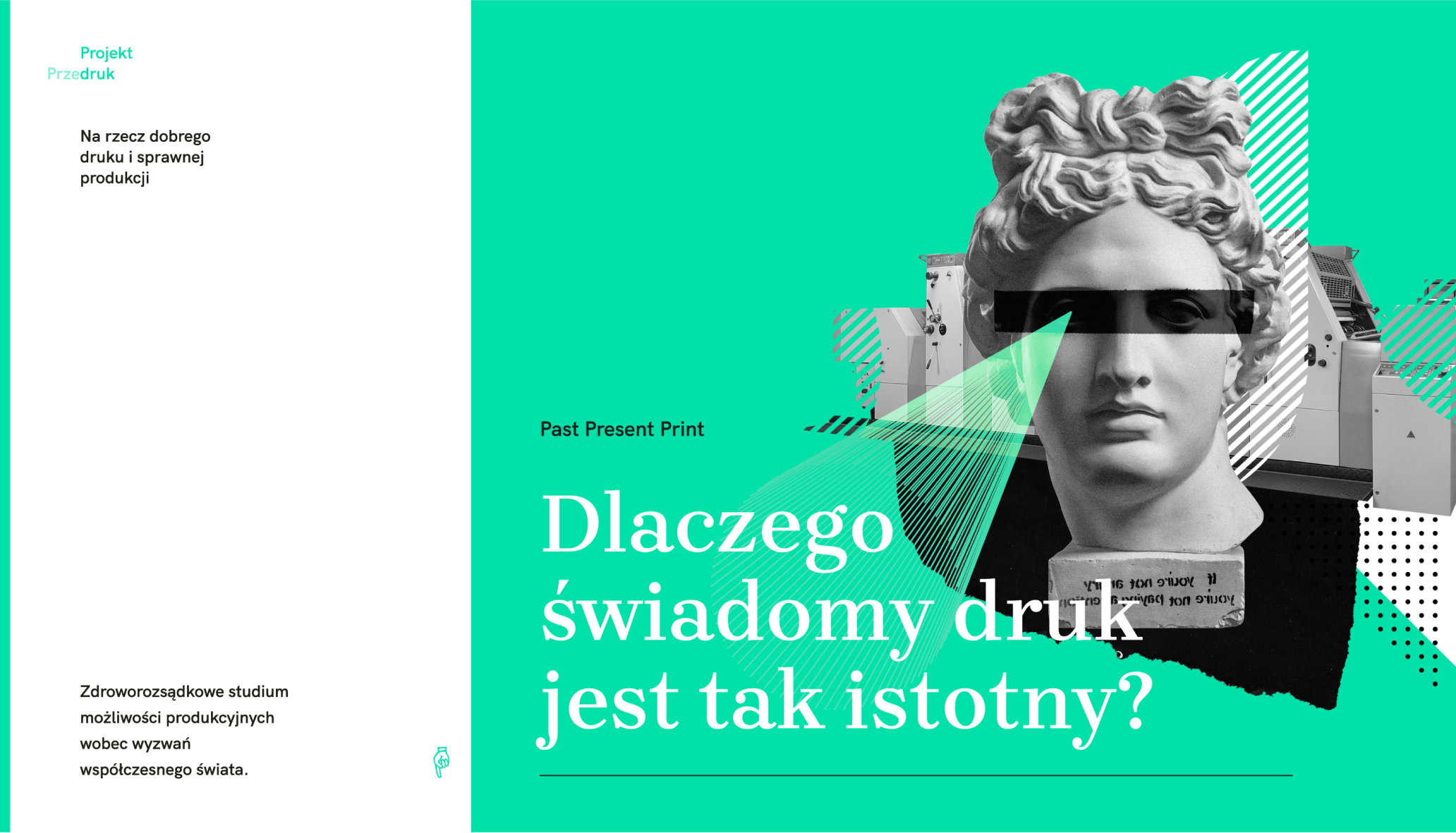 Past Present Print was made completely pro bono – in the name of making the world a little better place and drawing attention to the key importance of ethics in designing at the present. It is also the first project of this type in Poland.
Author: Lena Mitkowa
Design concept: Neon Neonov
UX/GUI: Janek Mońka
Coding: Michał Hossien, Krystian Wasilewski
Editing and translation: Aga Zano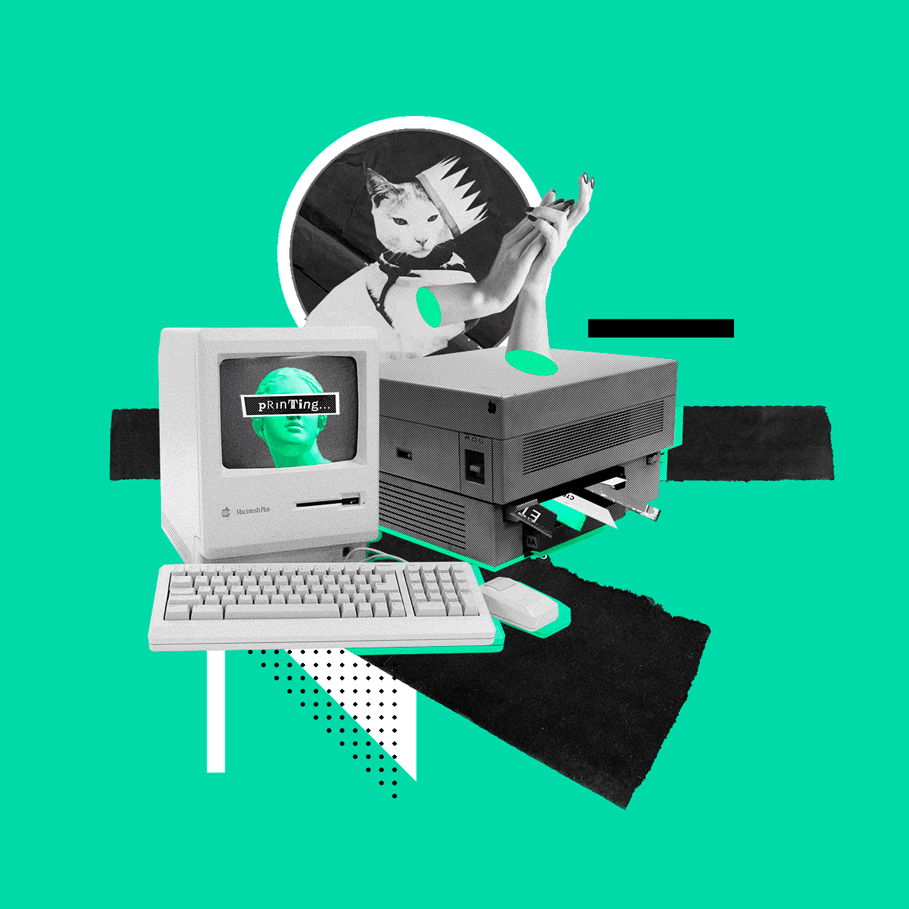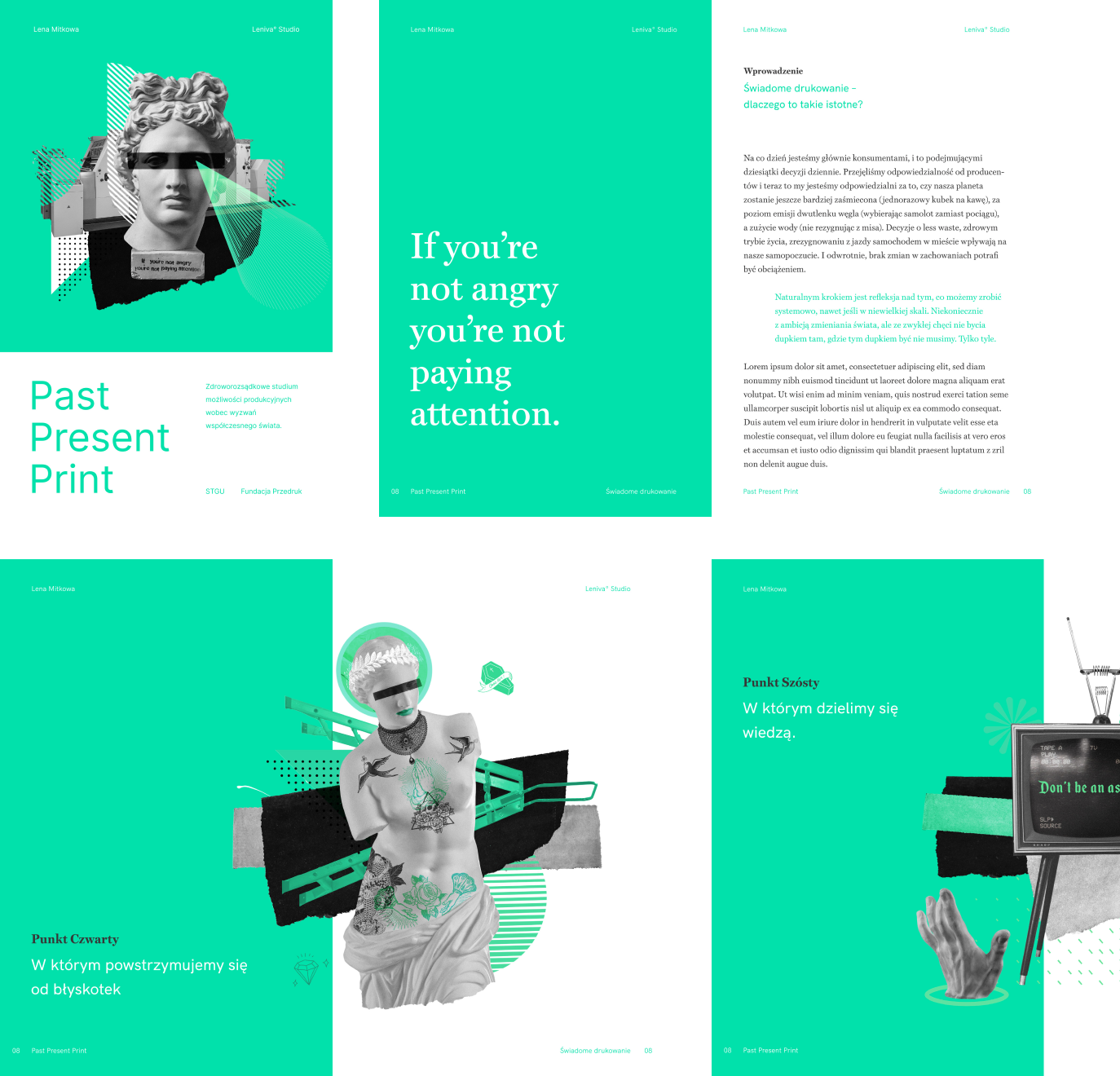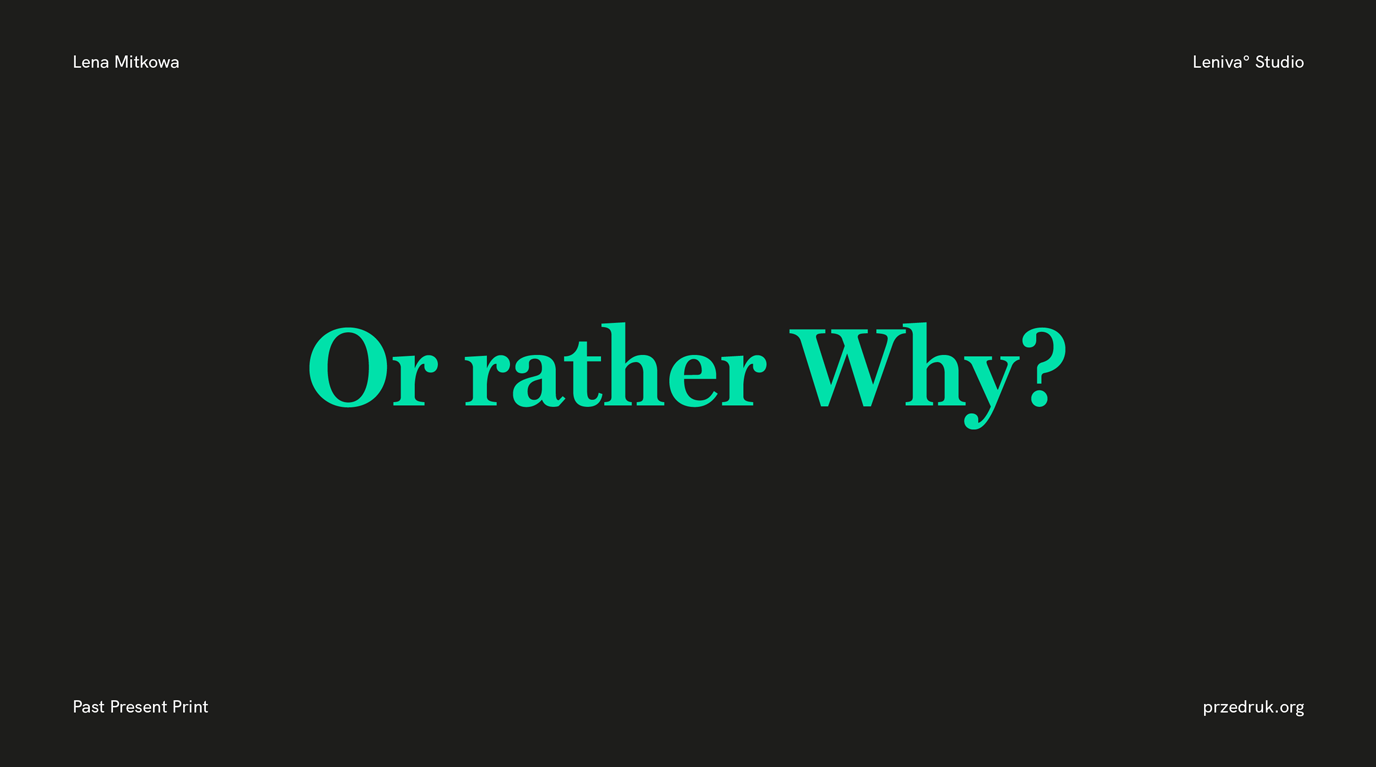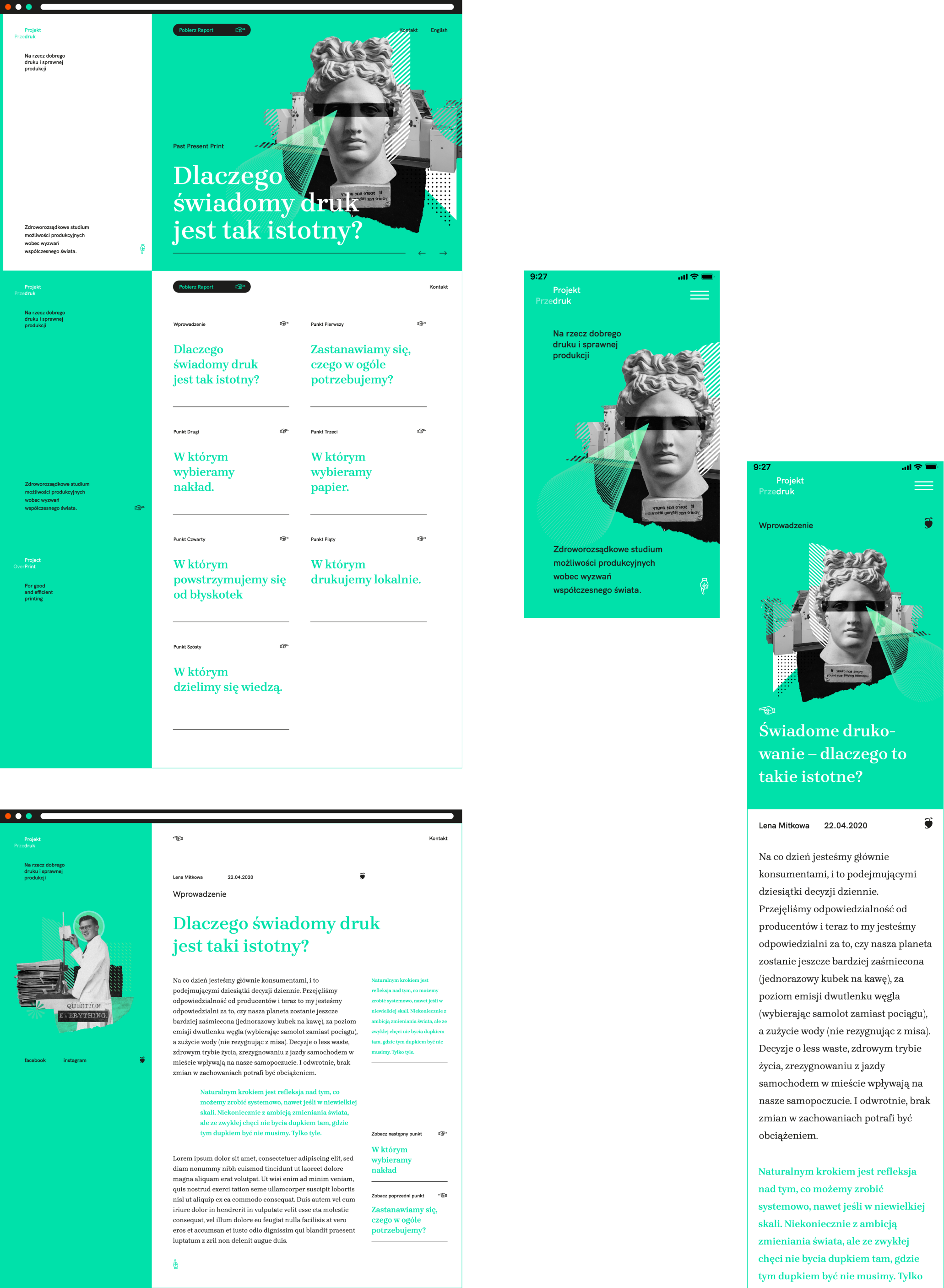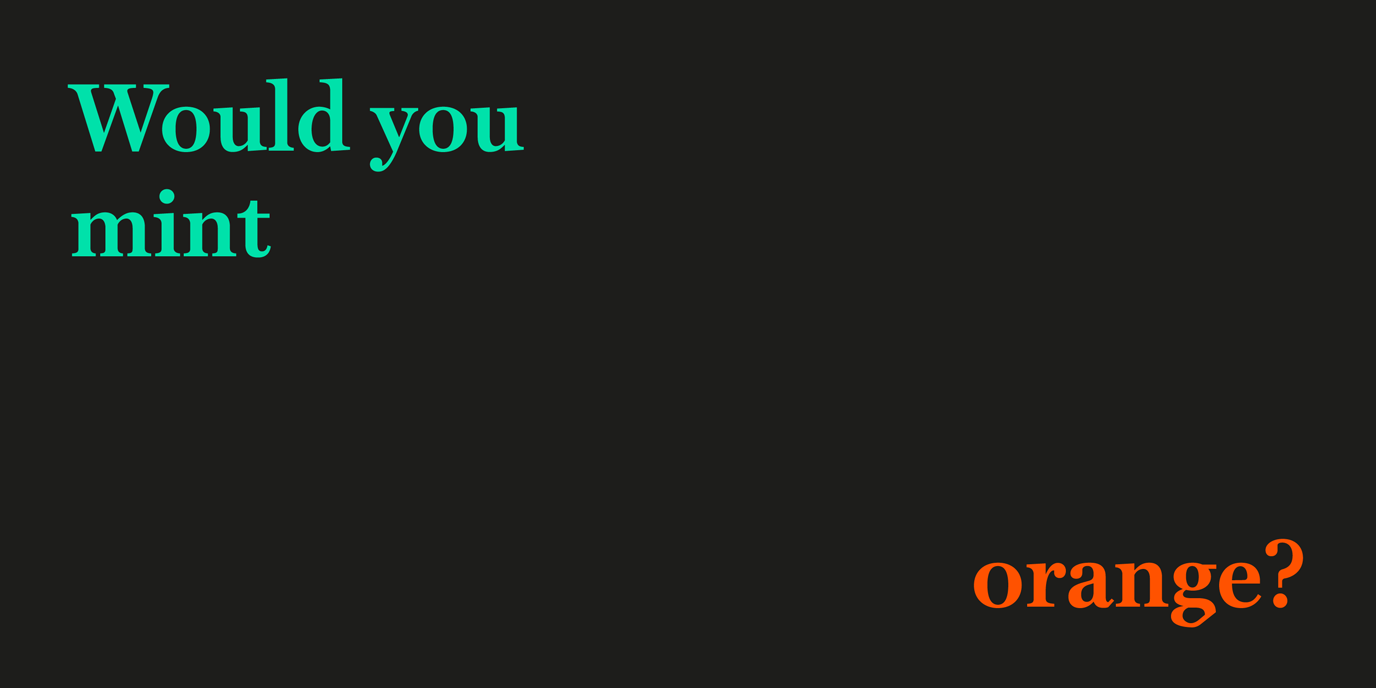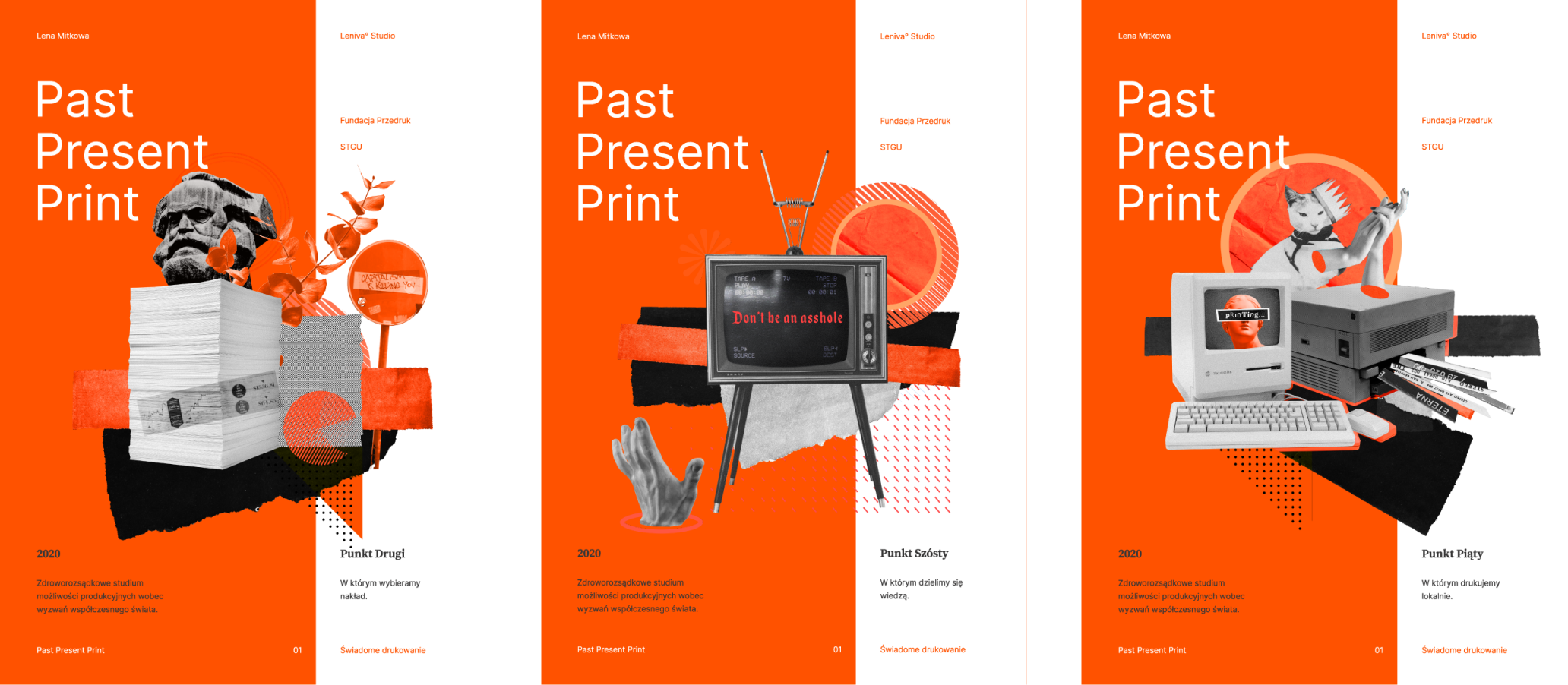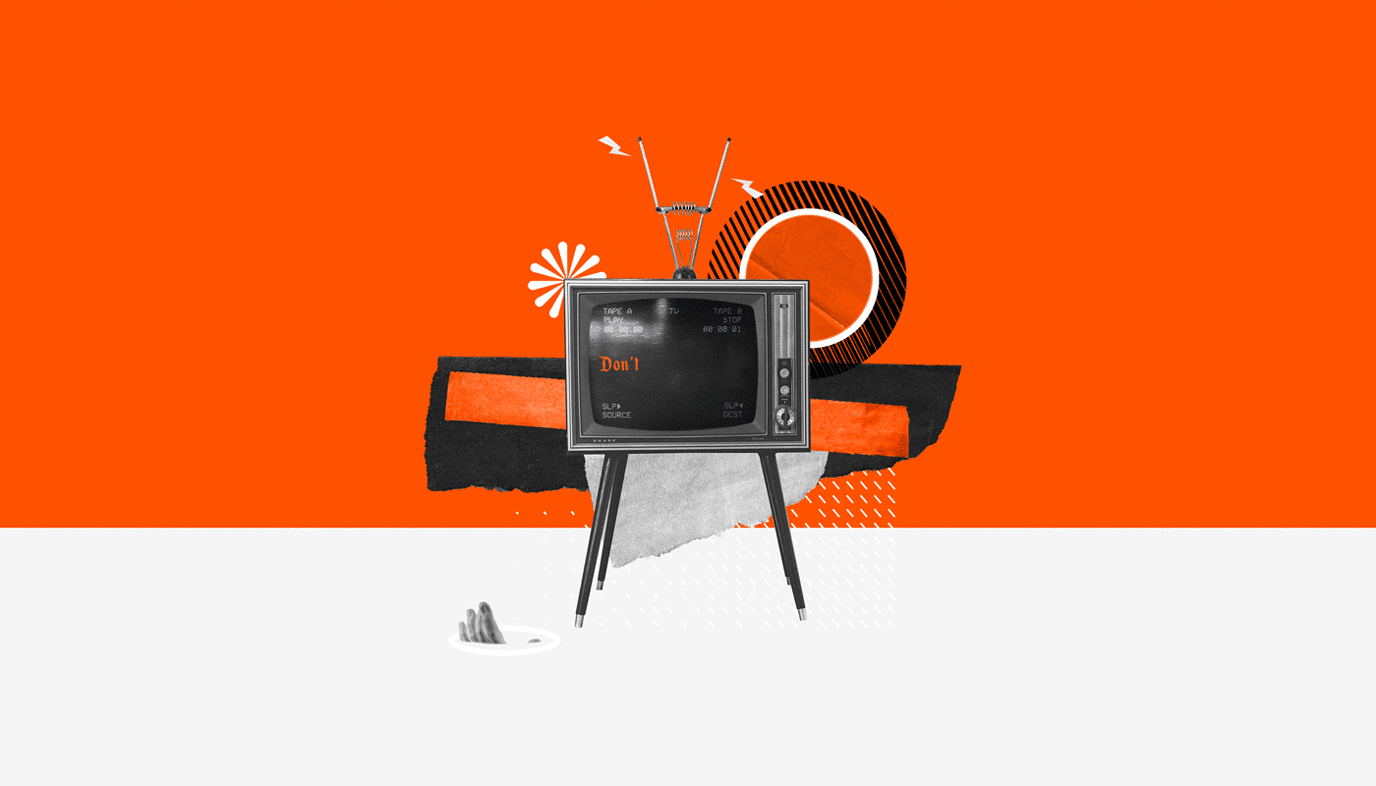 The sensible study of production possibilities in the face of the modern world's challenges.
For good and efficient printing.
IAU Exhibition
"Above and Beyond: Making Sense of The Universe for 100 years" is an open-source travelling exhibition celebrating a century of scientific and technological progress.
Read more