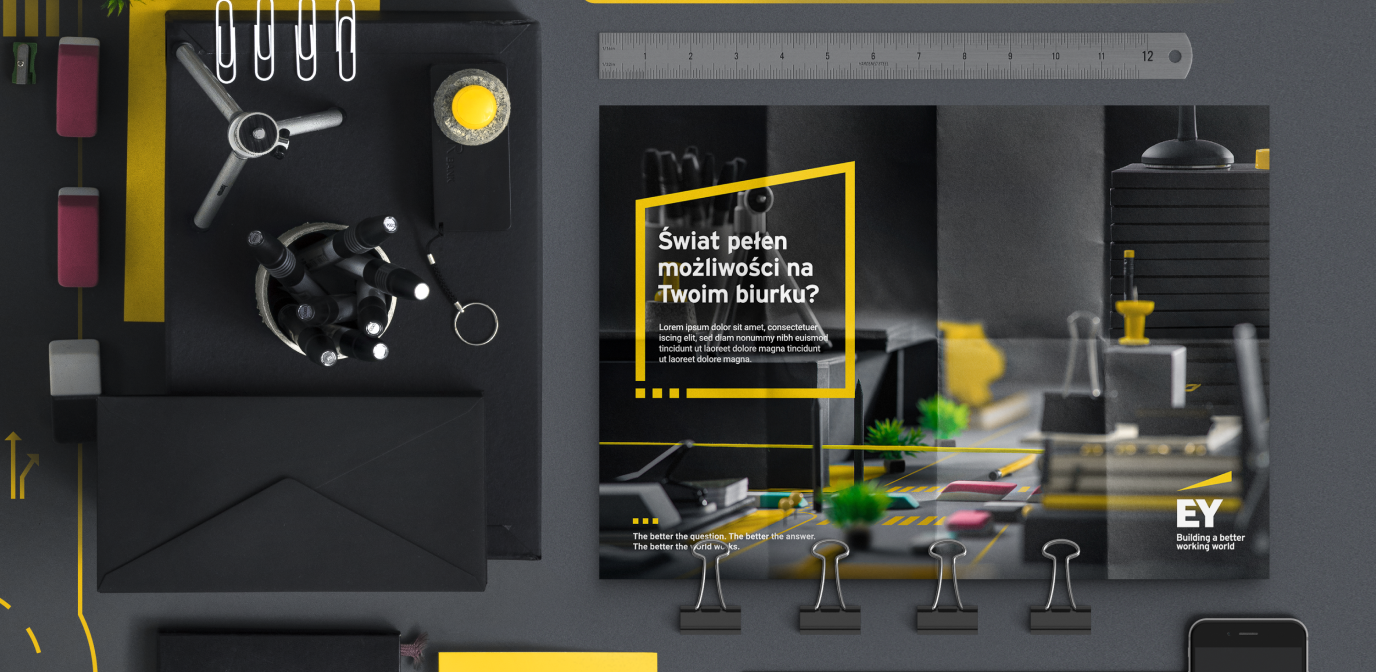 Concept and key visual for employer branding for EY Poland. We were commissioned to create a communication concept, photo session (Studio Bank / Warsaw) and key visual for the project.
Info ↘
Our key visual represents one of the most attractive aspects of working for EY Poland: the whole world can be within reach – right on your desk.
To illustrate this idea, we created a miniature cityscape made of office supplies.
We built skyscrapers out of notebooks, we made buses from erasers and spires out of tacks. This way we created the world of EY – the world full of possibilities.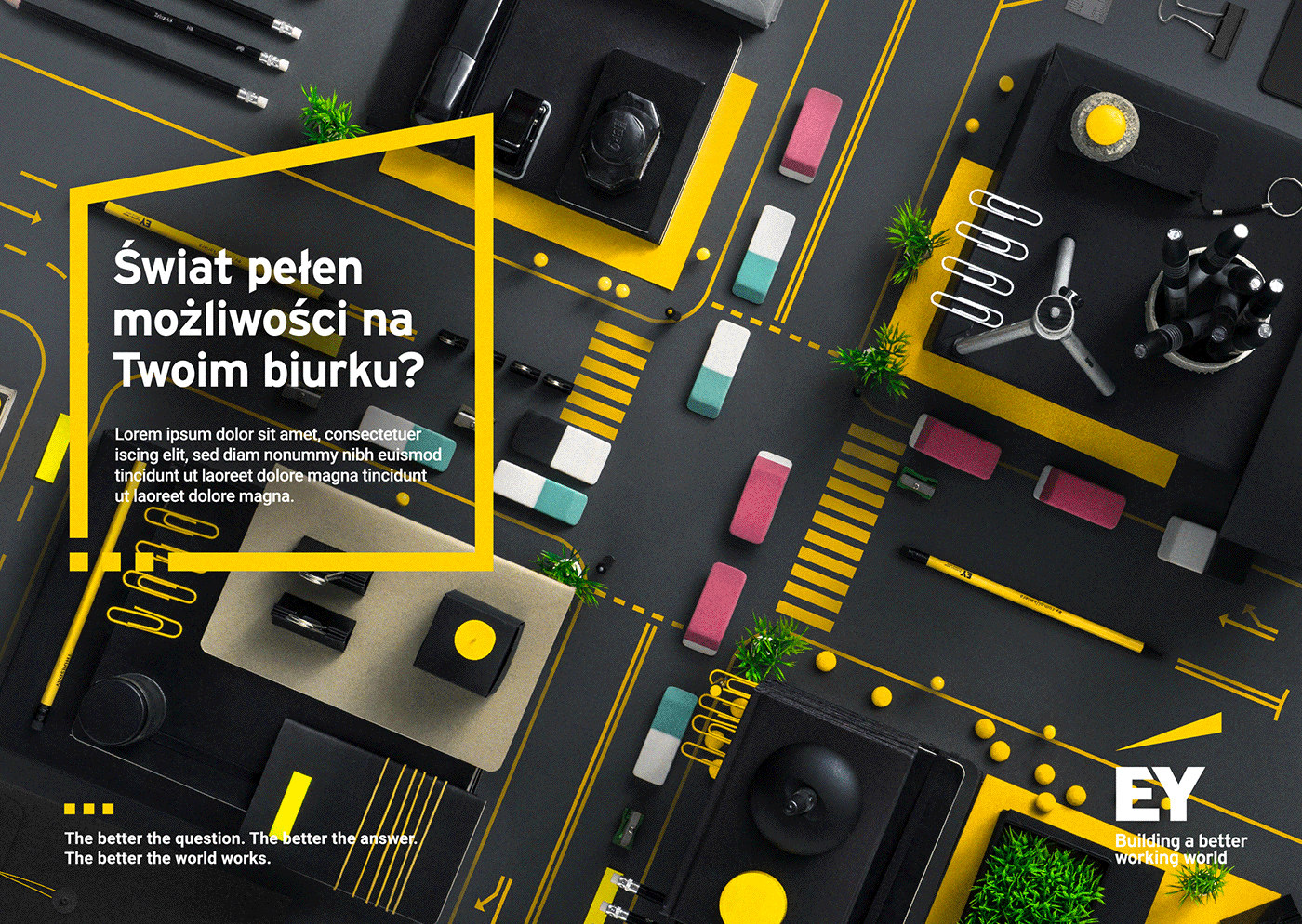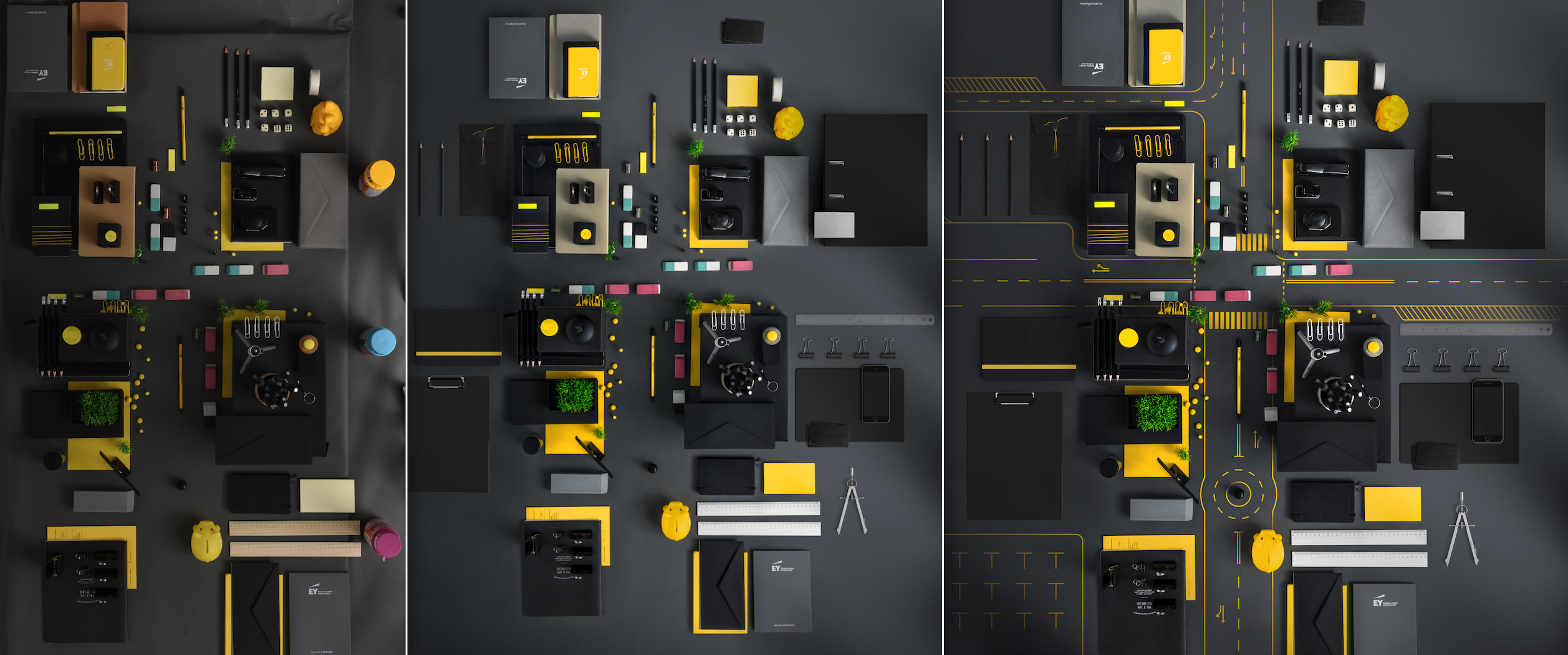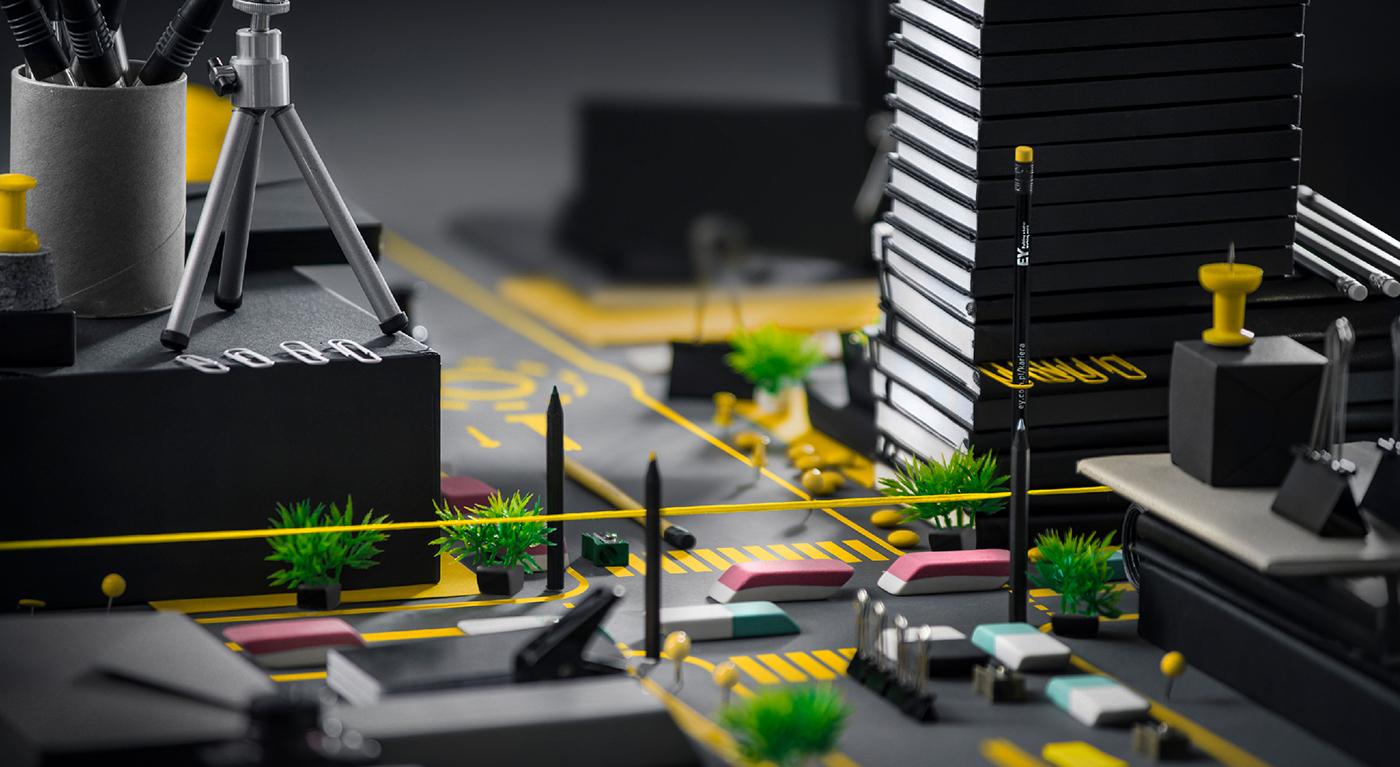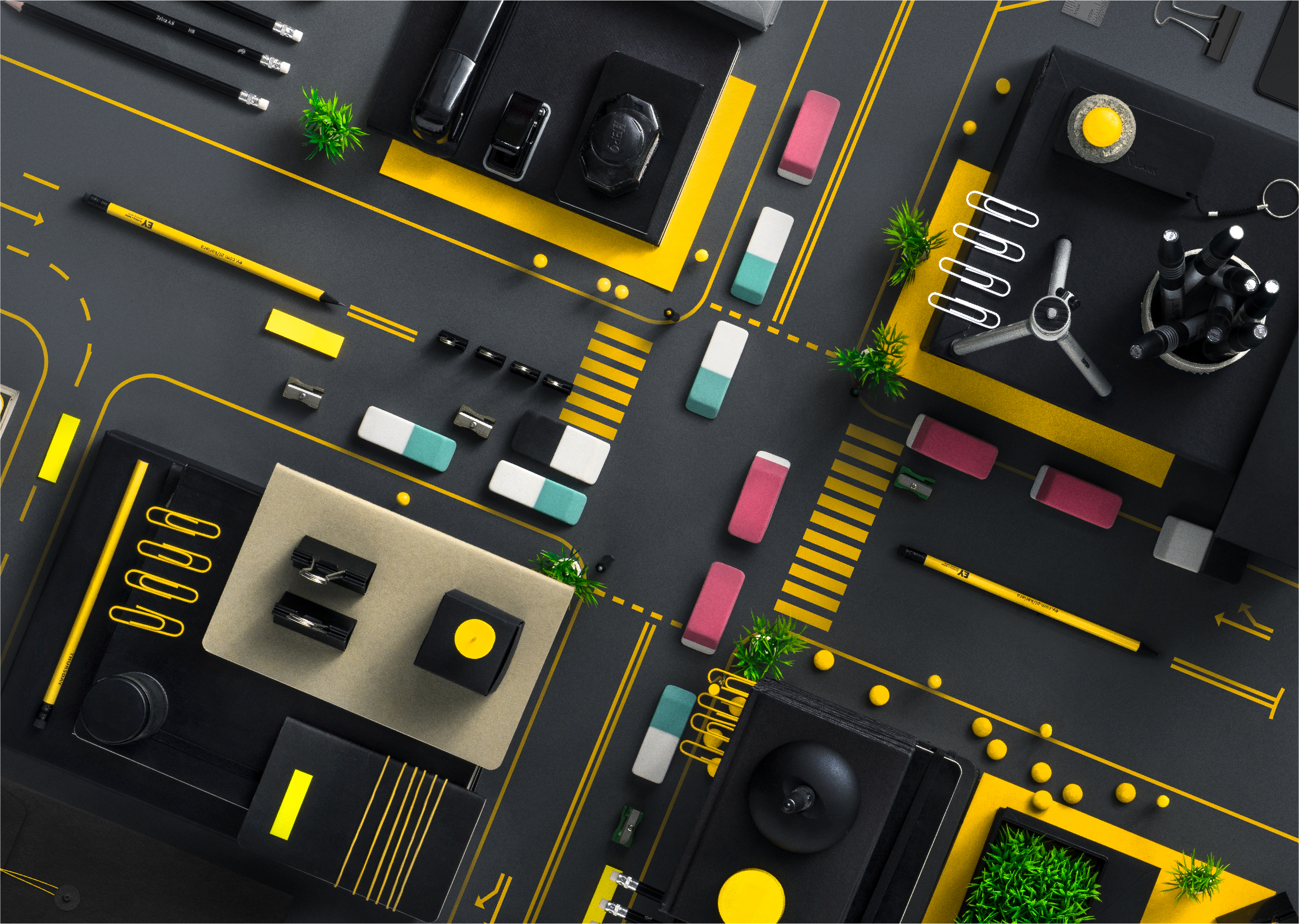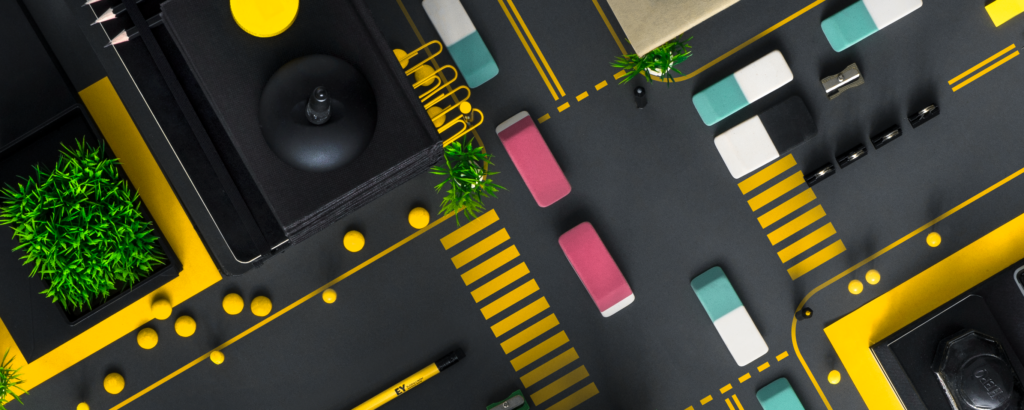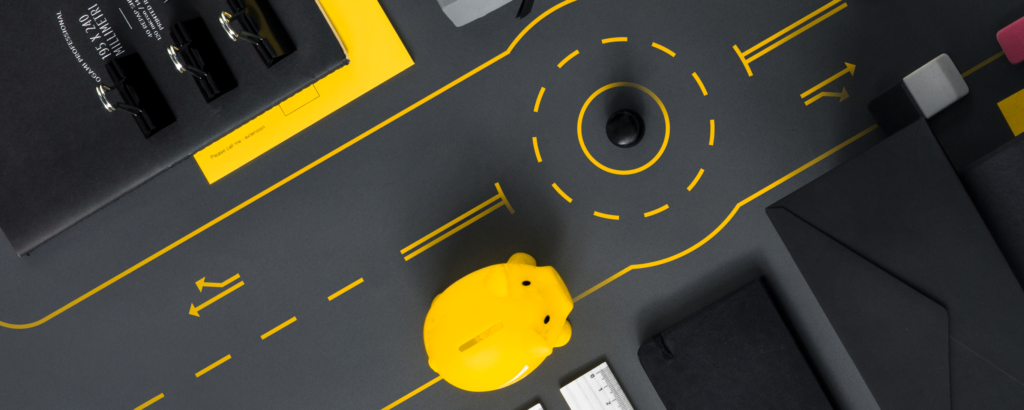 Credits
Leniva° Studio Team

Concept and Key Visual: Neon Neonov
Production: Lena Mitkowa, Neon Neonov
Photography

Szymon Kobusiński
Aeropark Business Center
Designing visual communication for a common space is one of our favorite tasks. In the case of Aeropark, we were invited to cooperate with the WXCA architectural studio, whose task was to rearrange an office complex in Warsaw, near the Okęcie airport.
Read more