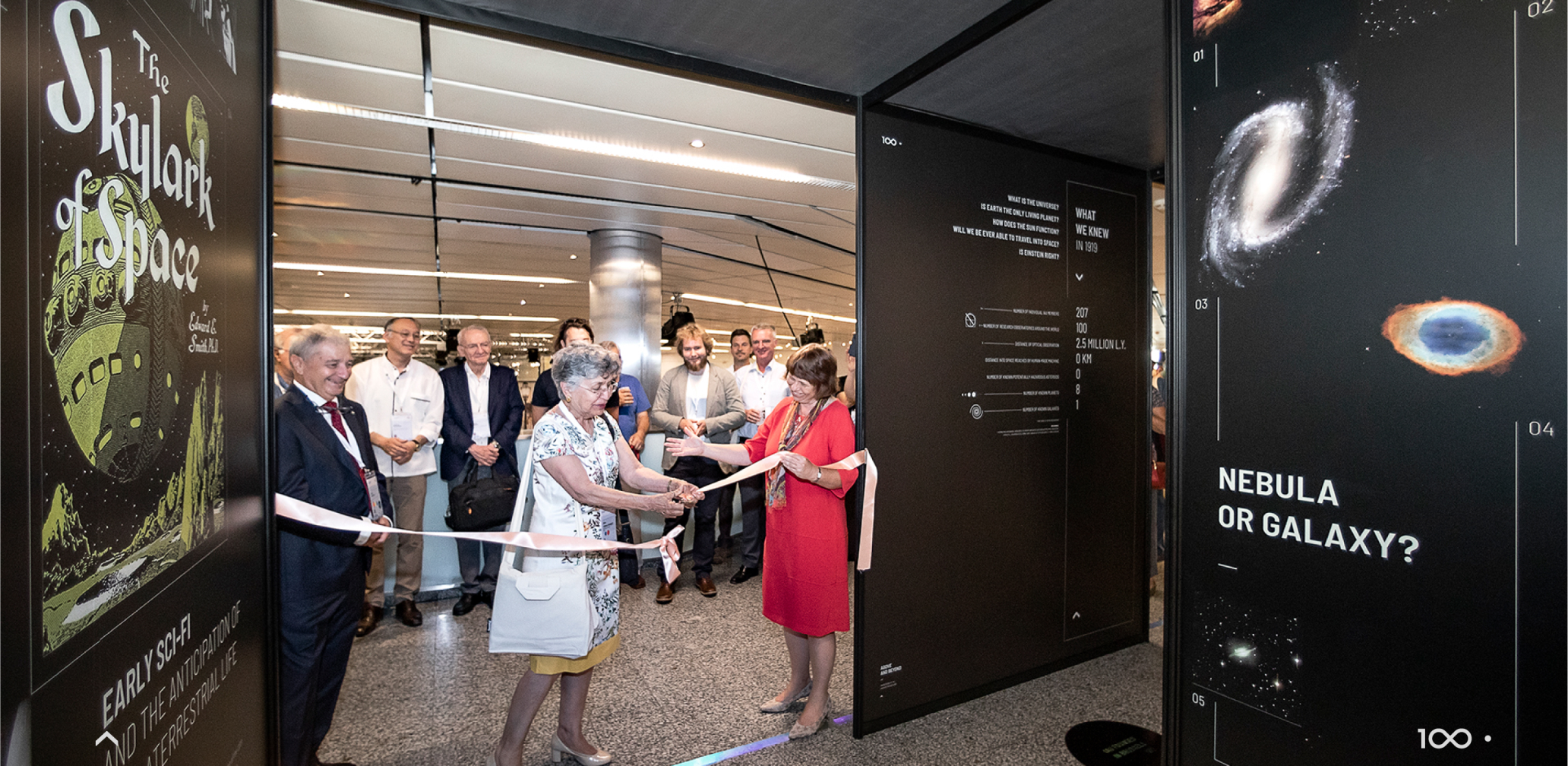 "Above and Beyond: Making Sense of The Universe for 100 years" is an open-source travelling exhibition celebrating a century of scientific and technological progress.
Info ↘
Initiated by the International Astronomical Union (IAU), the global association of professional astronomers active in professional research and education in astronomy, and designed and produced by Science Now, the science and strategic design studio focusing on science and technology communication.
The exhibition premiered at the 30th IAU General Assembly in August 2018 in Vienna and has since been travelling to selected European cities (Bratislava, Brno, Brussels), whereas it's low-cost, community orientated version, has been developed in various places around the world – ranging from Chile, Egypt and India up to Indonesia.
Scope
Branding / Exhibition
Tools
Figma / Illustrator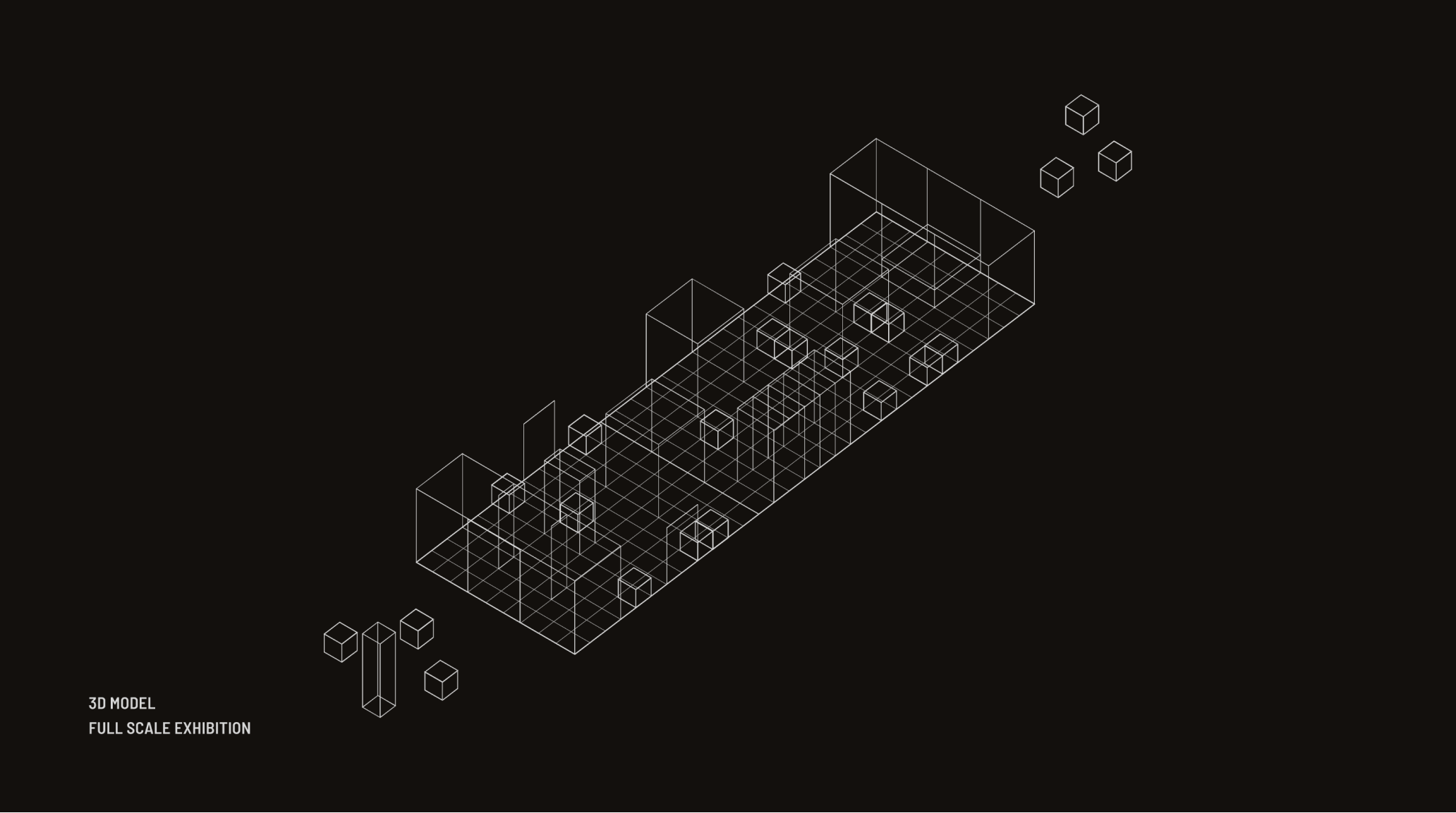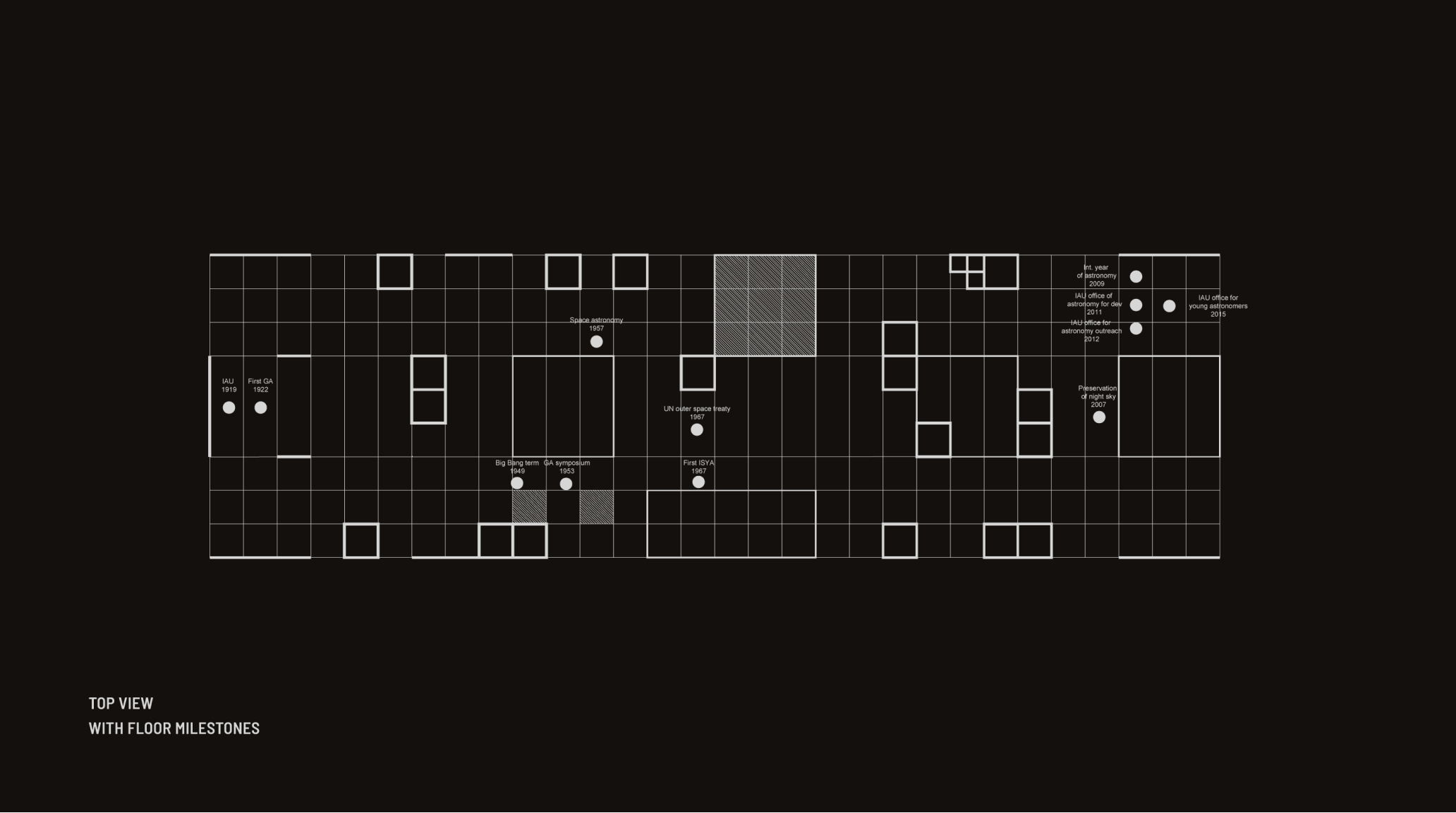 The concept of the exhibition was tailored for a flexible and modular form, for it to suite various spatial contexts. Hence, the idea of THE GRID which would allow to design a structure to fit over a century of historical content. The exhibition was designed around a chronological story that would showcase how our perception and understanding of the Universe changed over time.
This was expressed by three core questions – I. What is the size and structure of the Universe? II. How do stars form and shine? III. Is there life elsewhere in the Universe? – that would combine three types of achievements – scientific, technological and cultural. These assumptions defined the architectural and visual approach to the exhibition.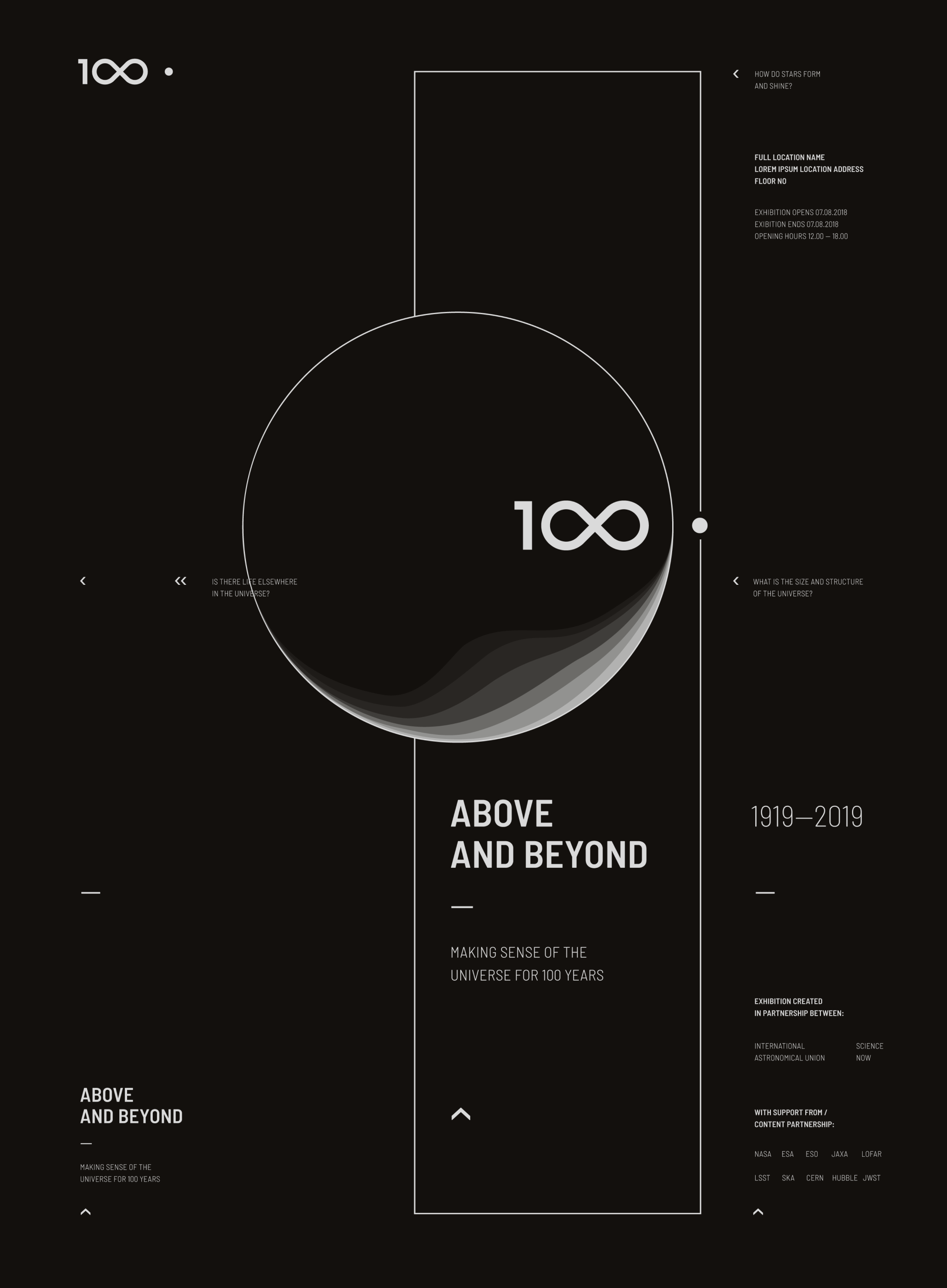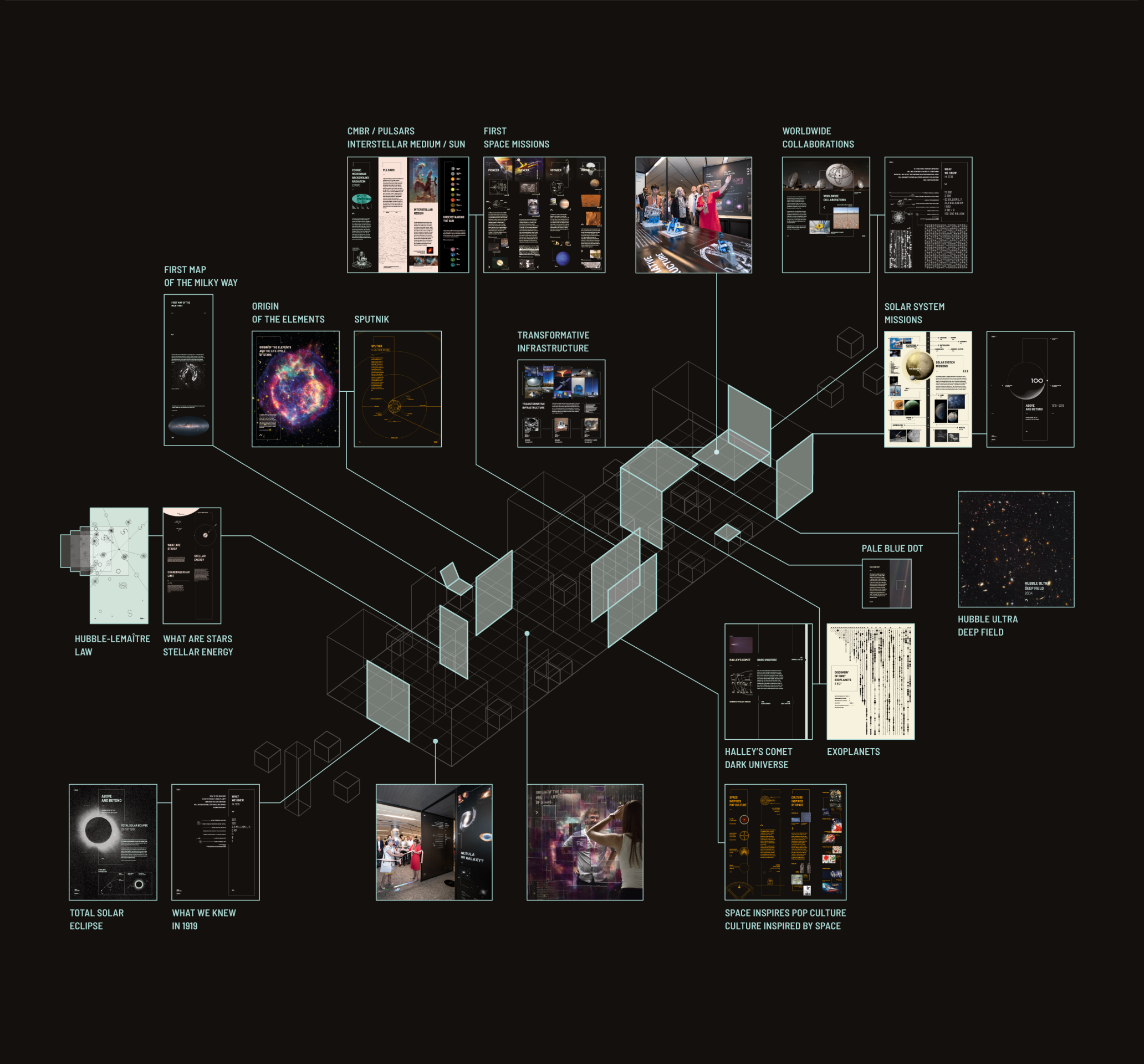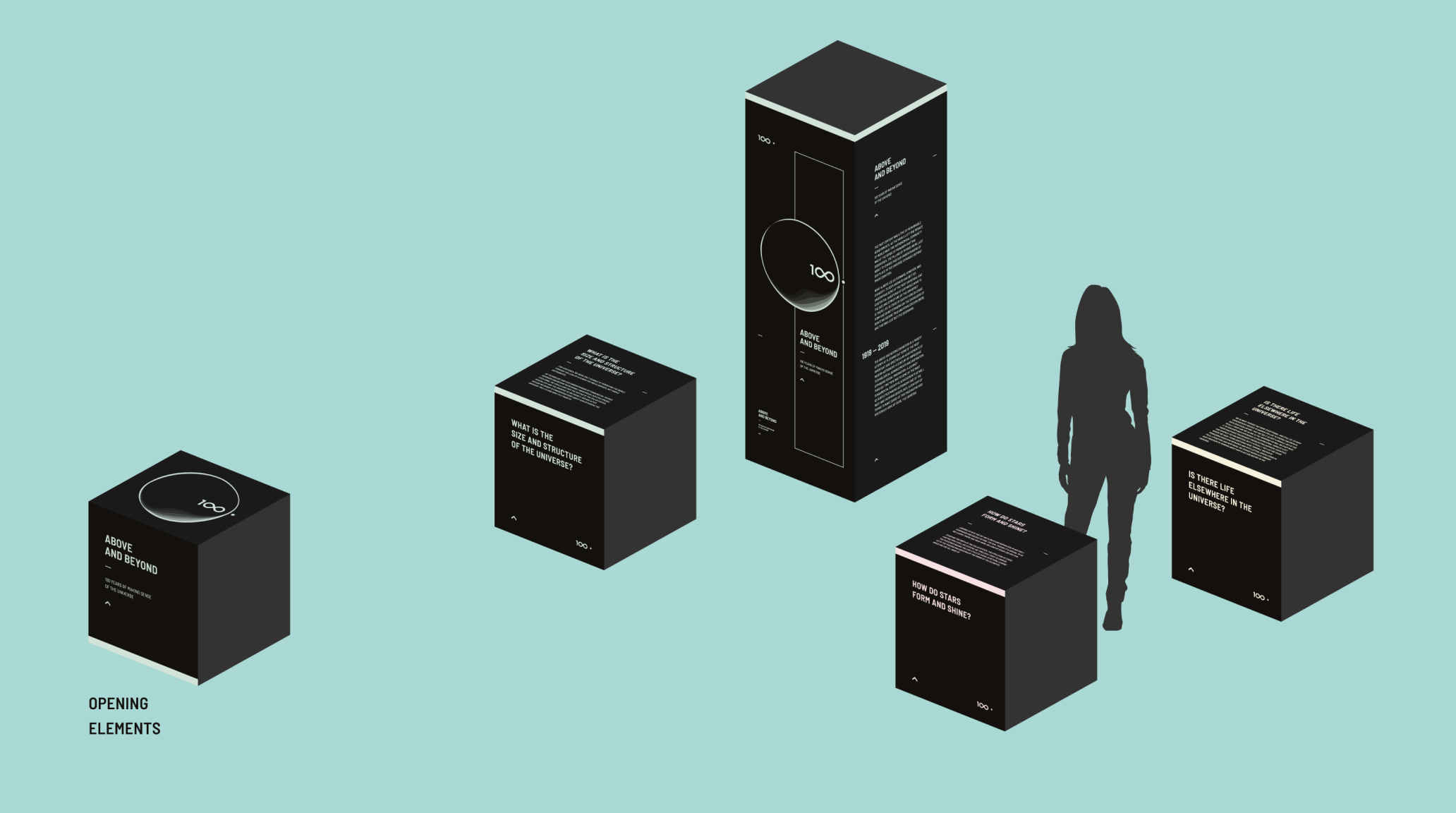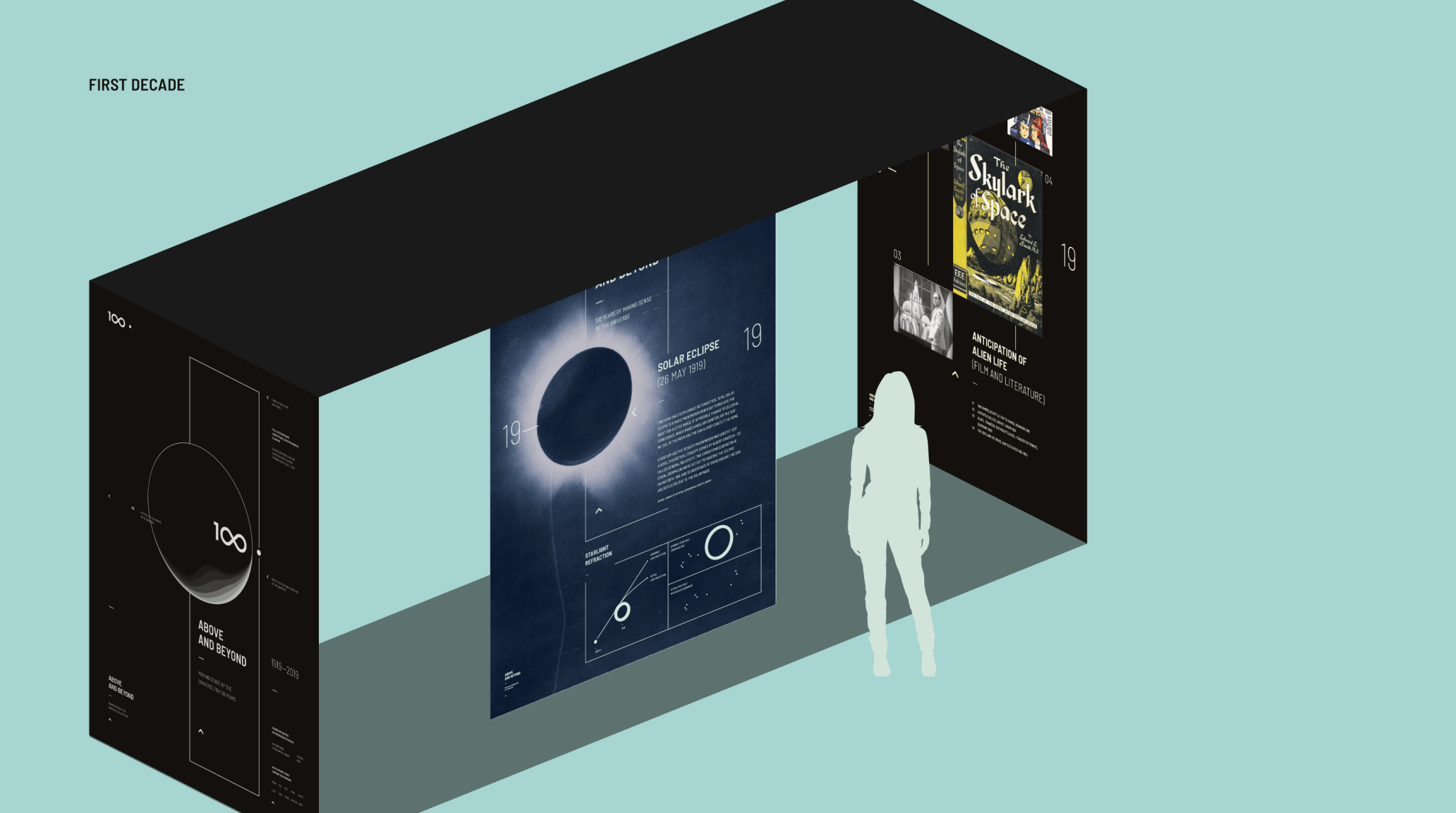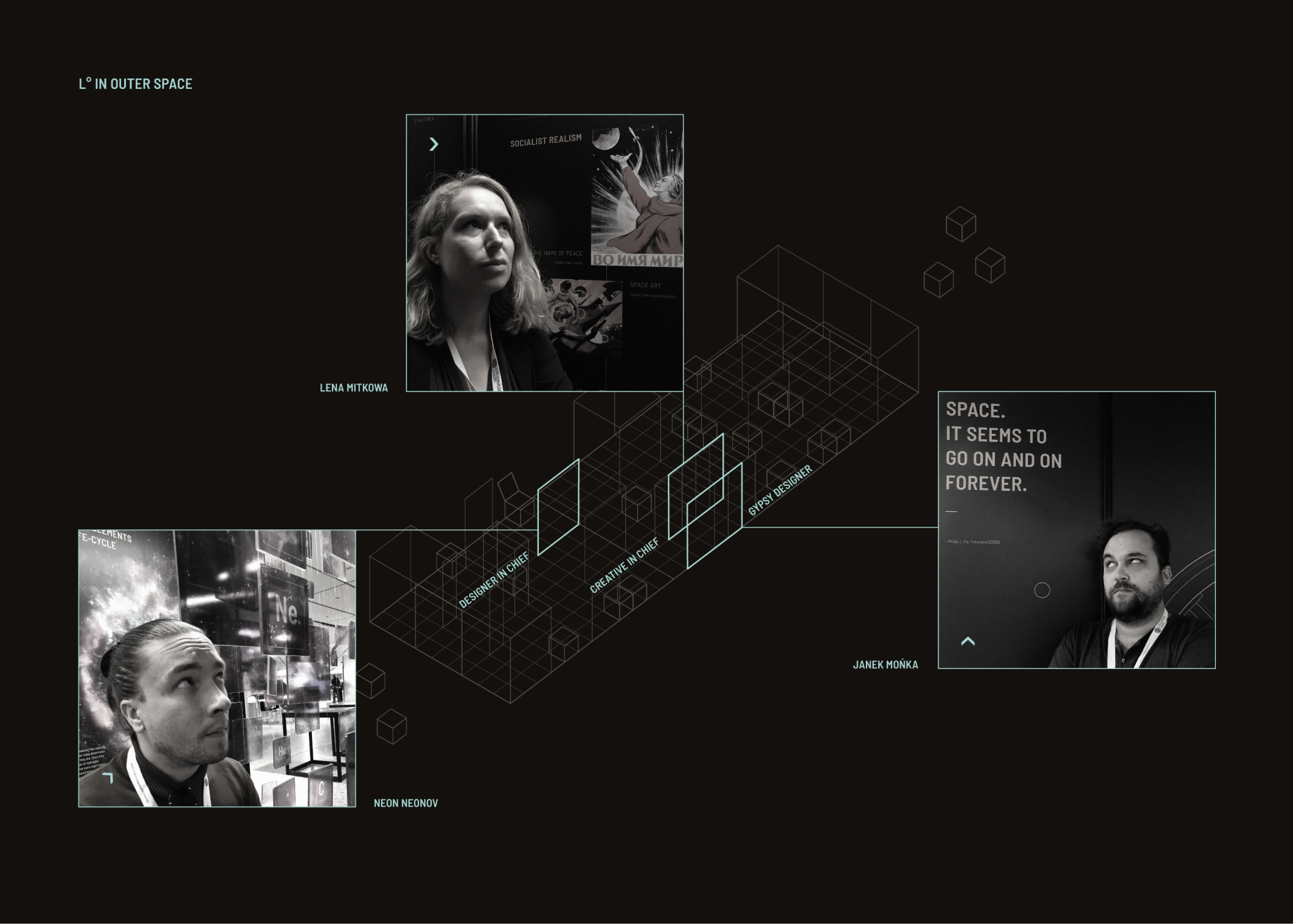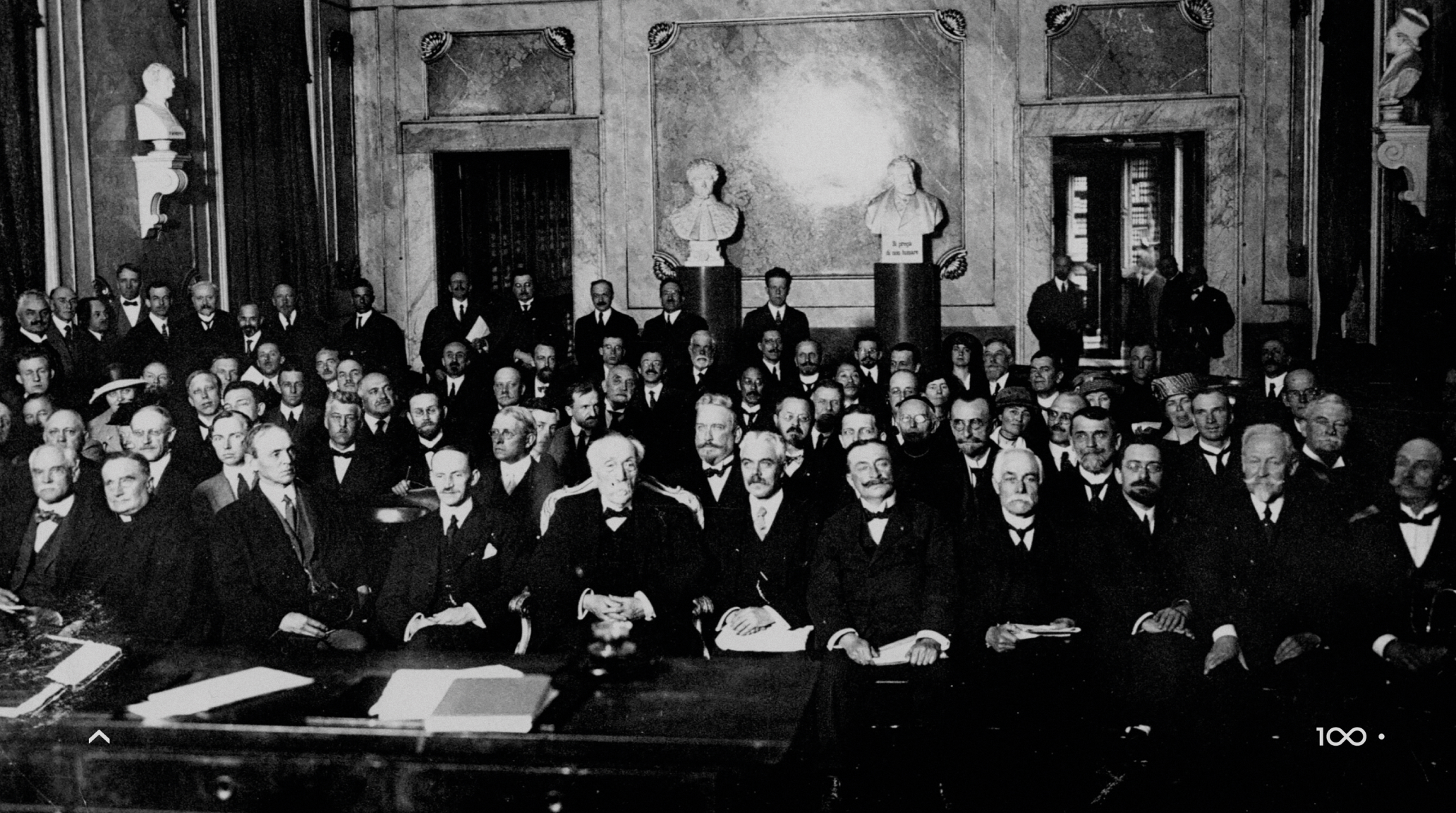 Executive Producers
Ewine Van Dishoeck (Leiden University, IAU)
Jan Pomierny (Science Now)
Pedro Russo (Leiden University, IAU)
Creative Producer
Łukasz Alwast (Science Now)
IAU100 Coordinator
Jorge Rivero Gonzalez (Leiden University, IAU)
Concept and content development
Łukasz Alwast (Science Now)
Kamil Deresz (Science Now)
Milena Ratajczak (Science Now)
Pedro Russo (Leiden University, IAU)
Jan Pomierny (Science Now)
Creative concept and design
Lena Mitkowa (leniva° fullmetal agency)
Janek Mońka (leniva° fullmetal agency)
Neon Neonov (leniva° fullmetal agency)
Leon Urbanski
Leon Urbanski was an outstanding typographer, graphic artist and book designer. He was also involved in designing brandings and symbols as well as heraldry. He is a truly legendary figure in the world of Polish design.
Read more