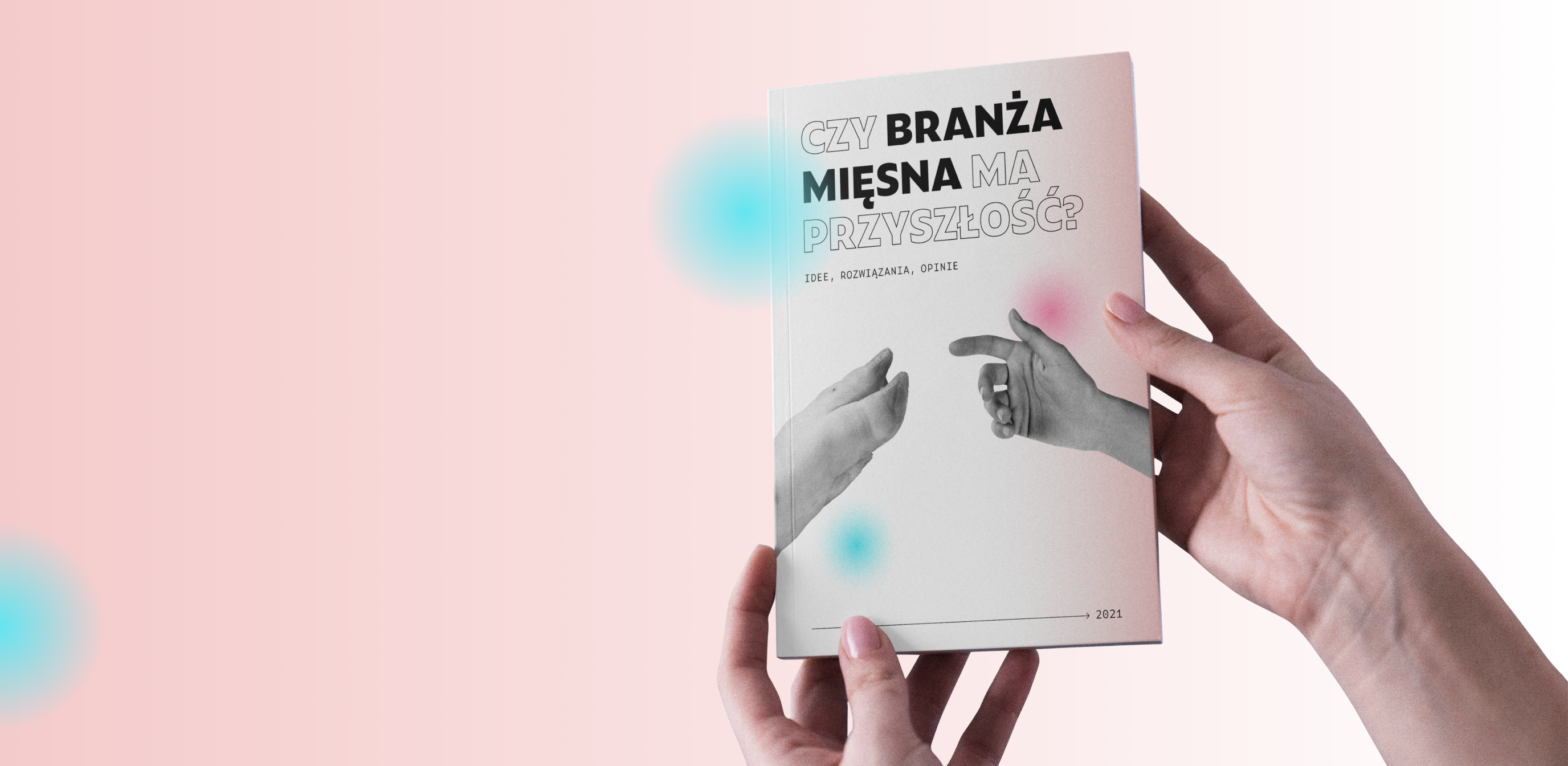 The revolution is coming and it's a fact. More and more is being said about the cultured meat, also known as clean meat – both celebrities and famous global meat companies invest in it.
Info ↘
What is clean meat and how is it made? How will its spread affect the future of the meat industry? Are we on the verge of a revolution or is it a threat? Check out our report and find out yourself. We published the report together with the Brandy Lab Foundation, and we were responsible for the visual concept of the whole project.
In addition, our Creative In Chef – Lena Mitkowa, who specializes in solutions related to sustainable development, is the author of the article "Revolution – are we ready for it?" included in the report.
Scope
Sustainability / Publication design / Webdesign
Client
Future of Meat Report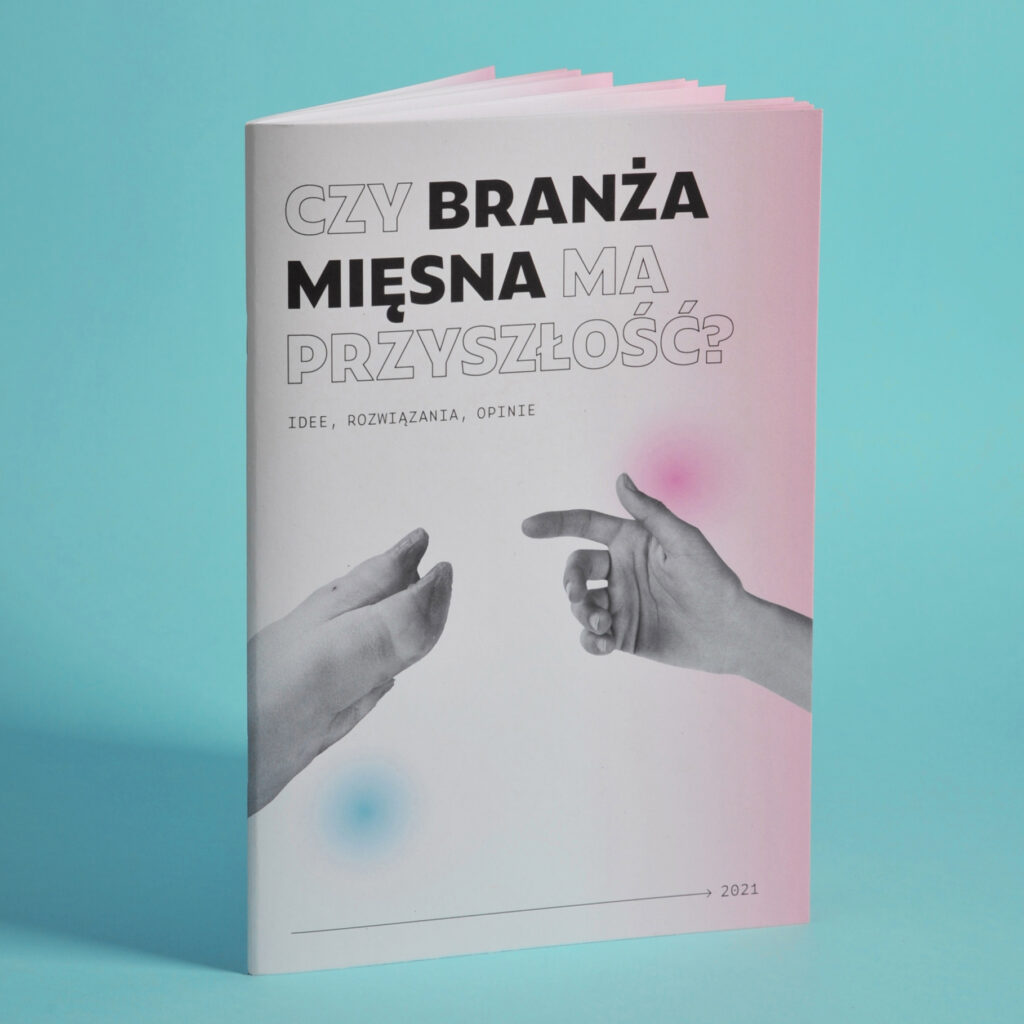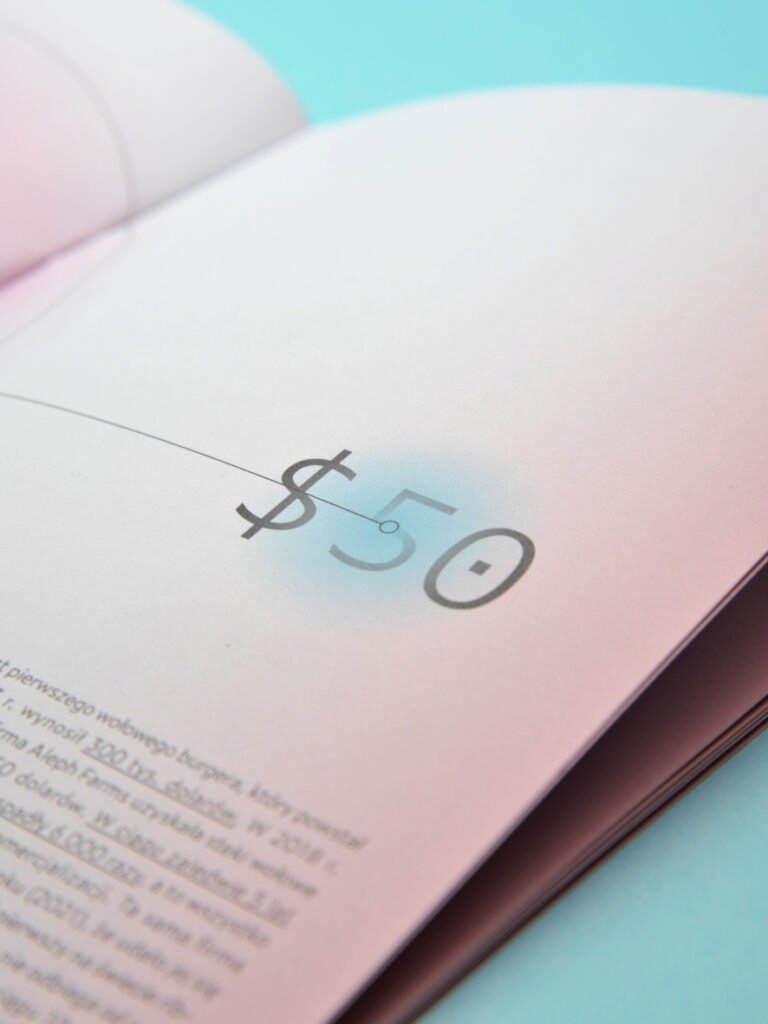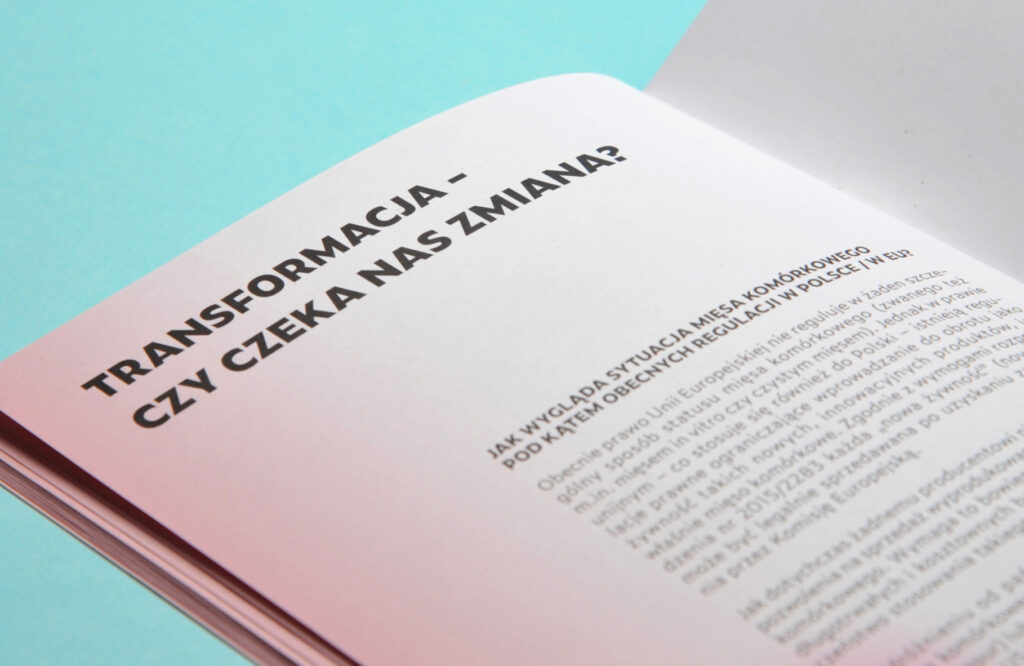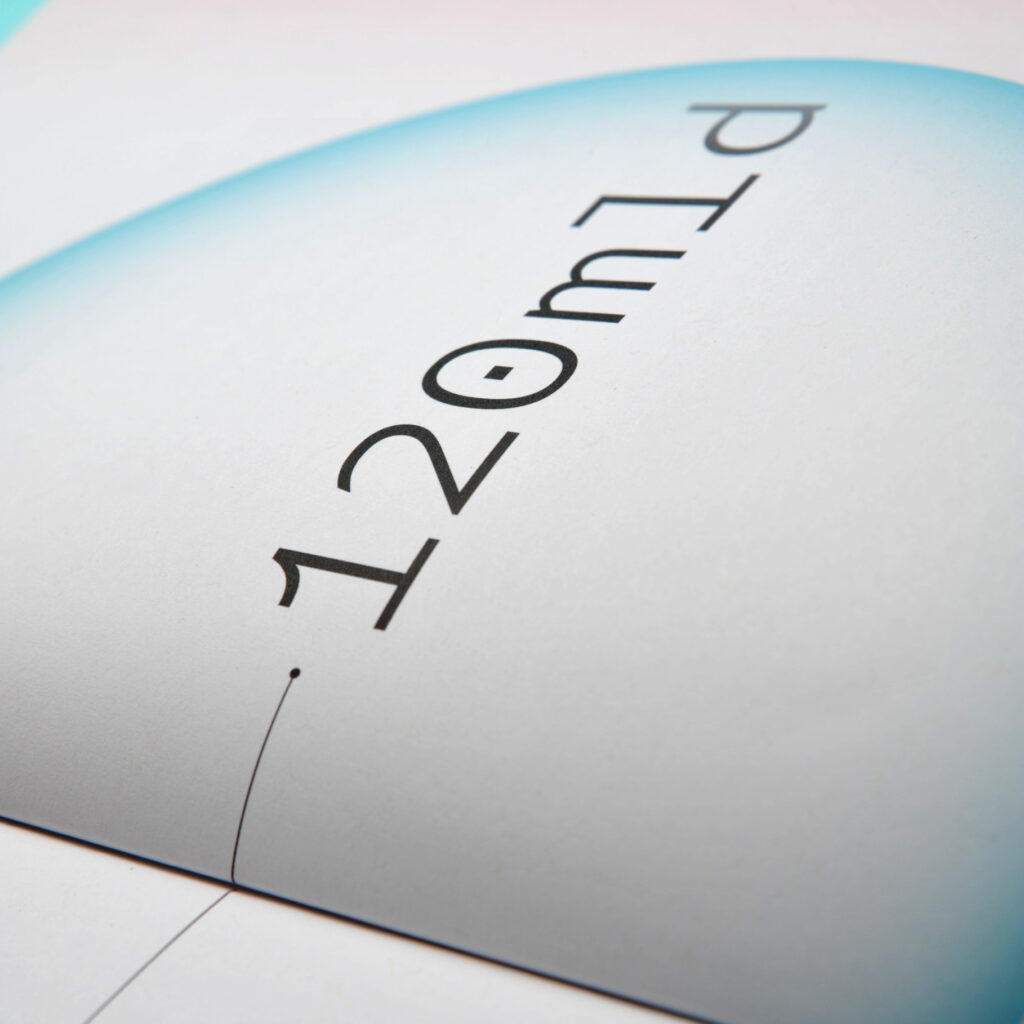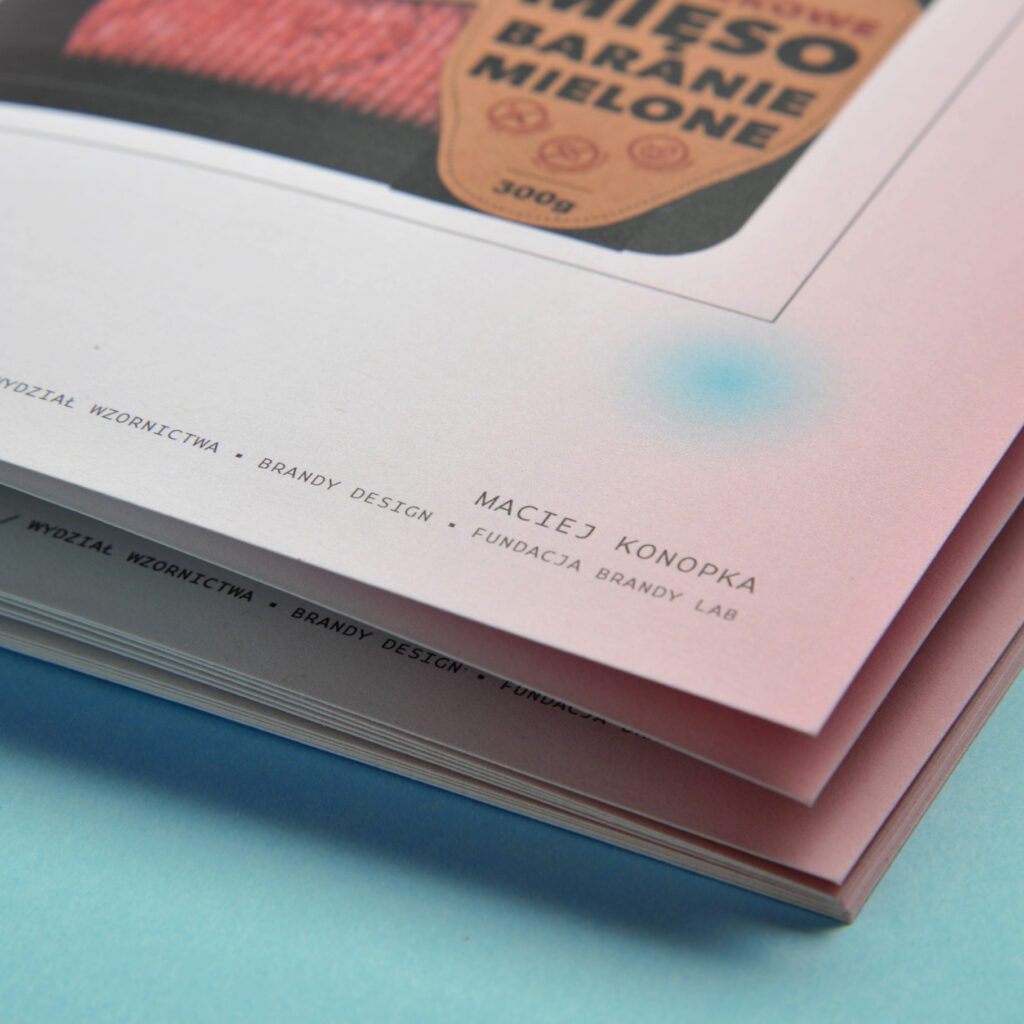 Currently there are about 70 billion farm animals in the world. Meanwhile, the forecast is that in 2050 there will be 9.5 billion people. In order to feed them all, we would have to increase the number of animals in breeding to 90-120 billion a year.
Mind blowing, isn't it? In the report we included a set of infographics showing the most interesting news related to the cell-based meat.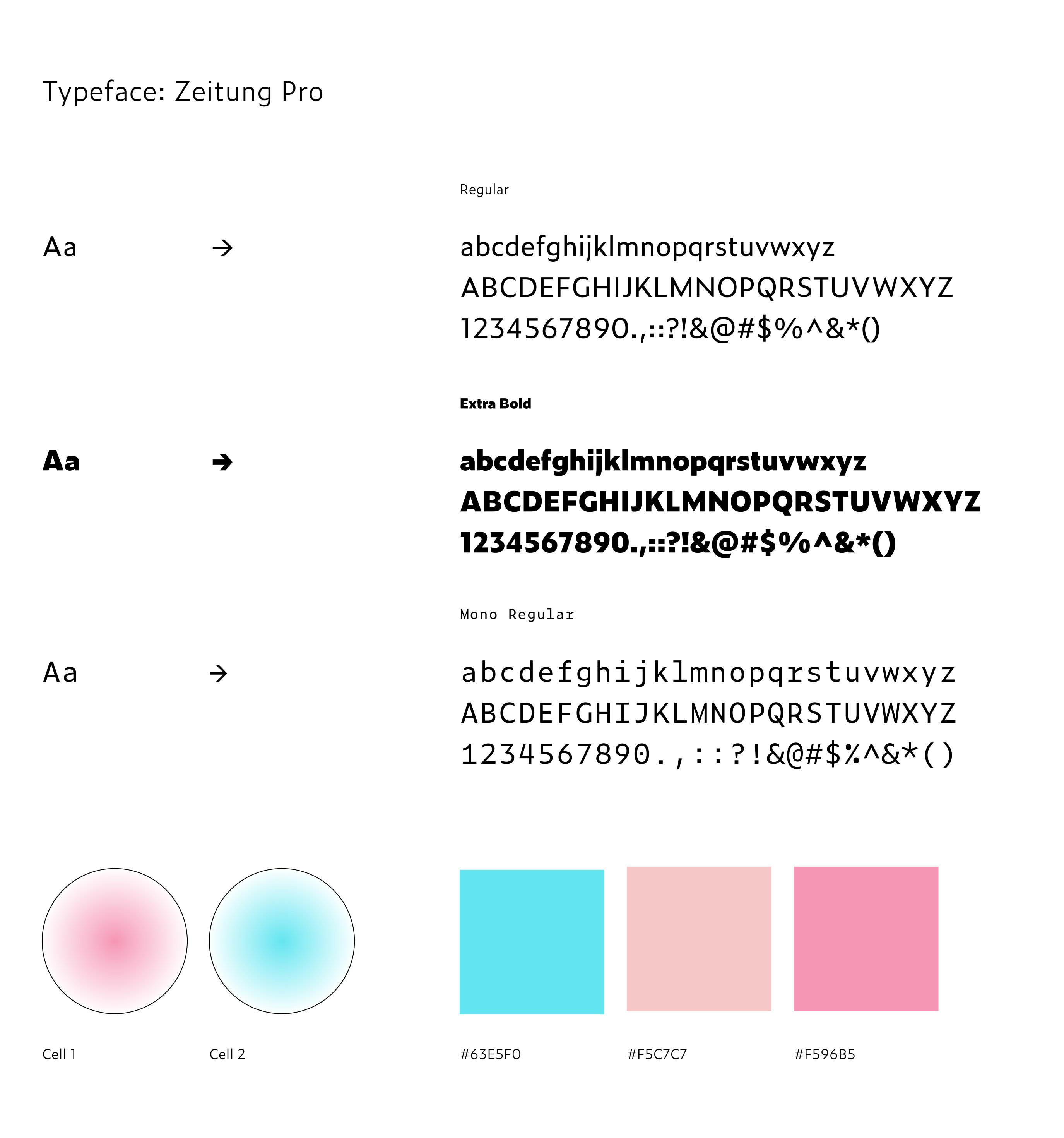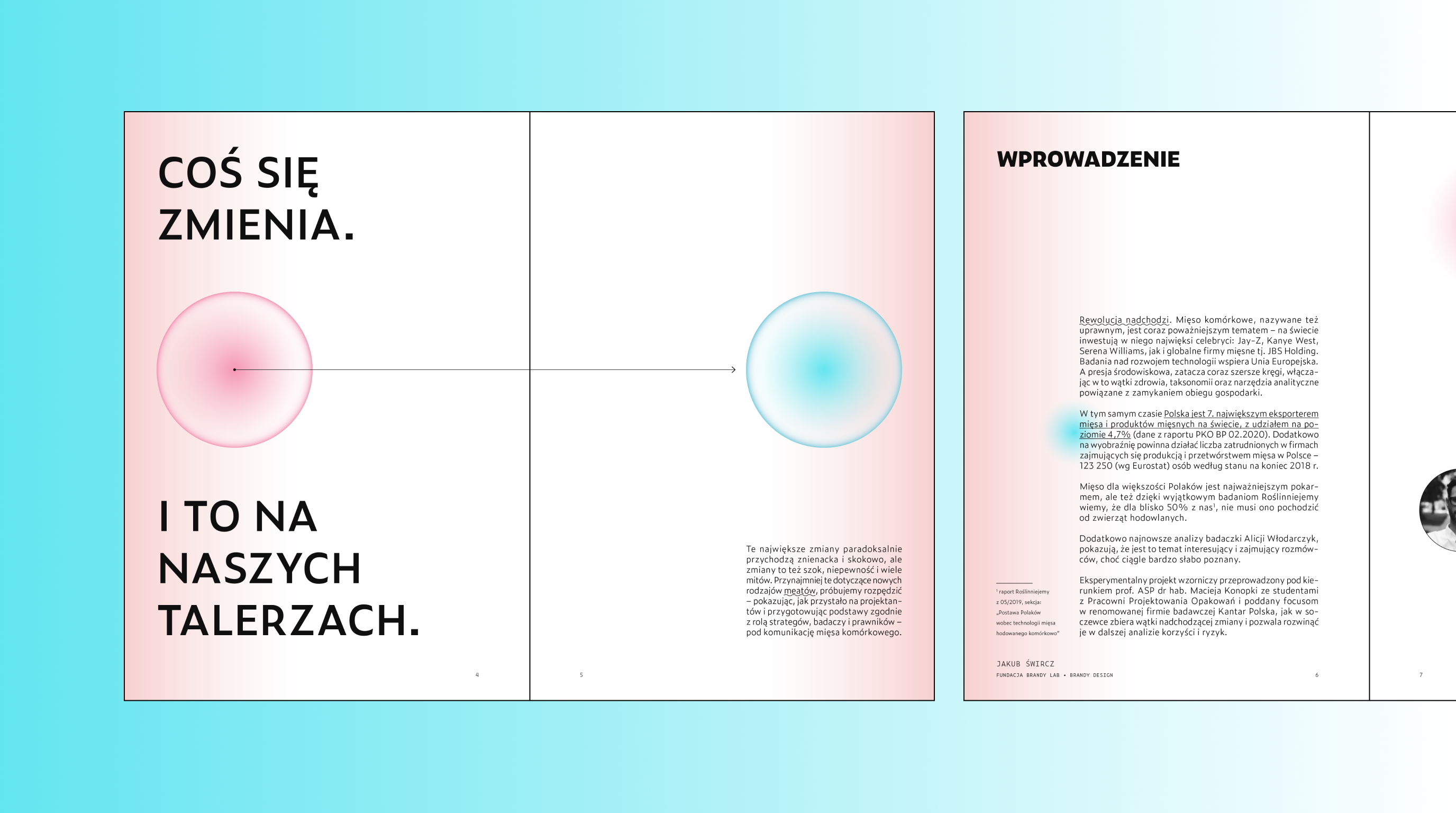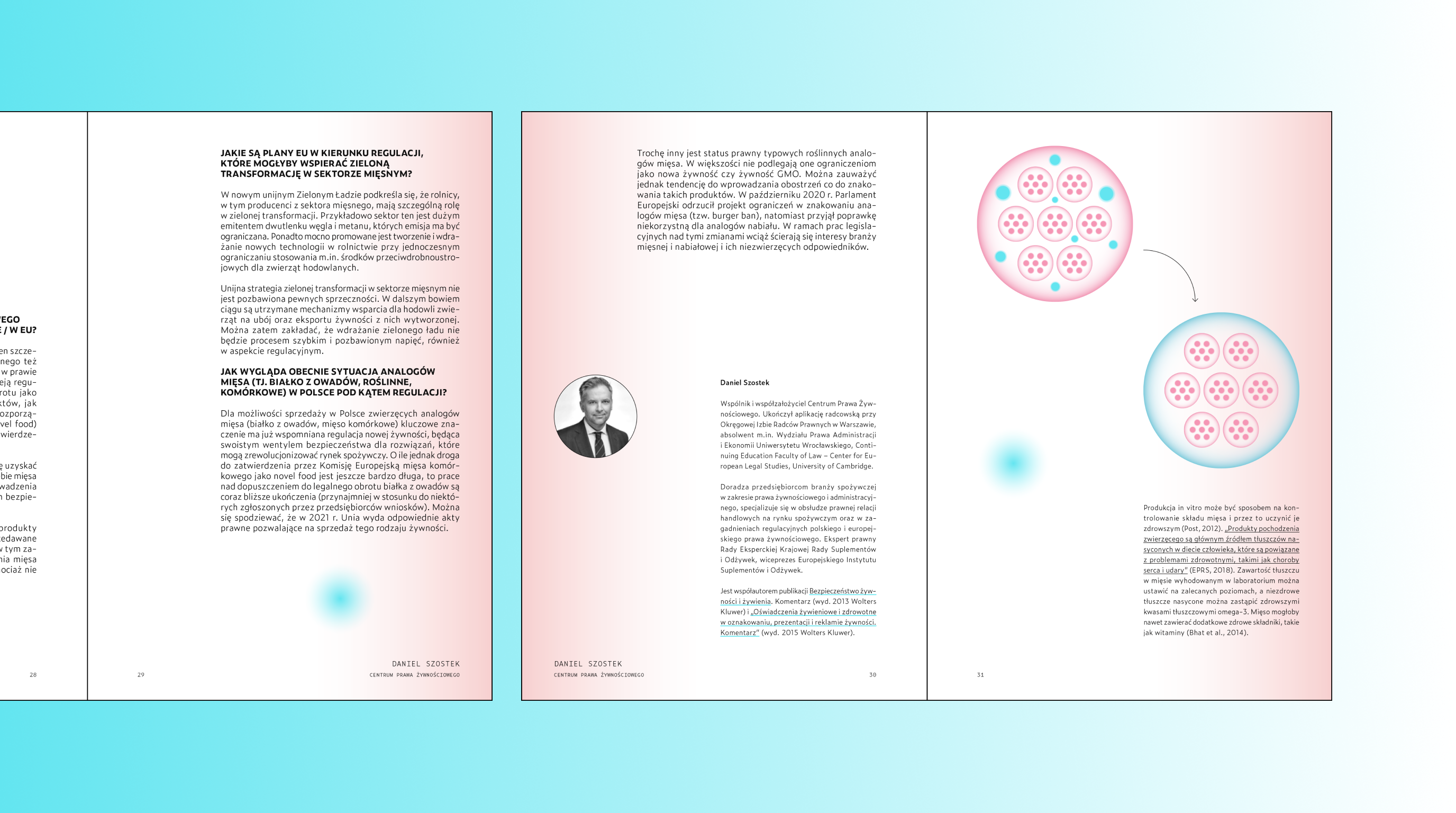 As the report had it's official premiere, we also thought of additional, promotional materials that could be used in social media – mainly on Instagram and Facebook. The materials were sent to the patrons of the whole project and spread through the internet.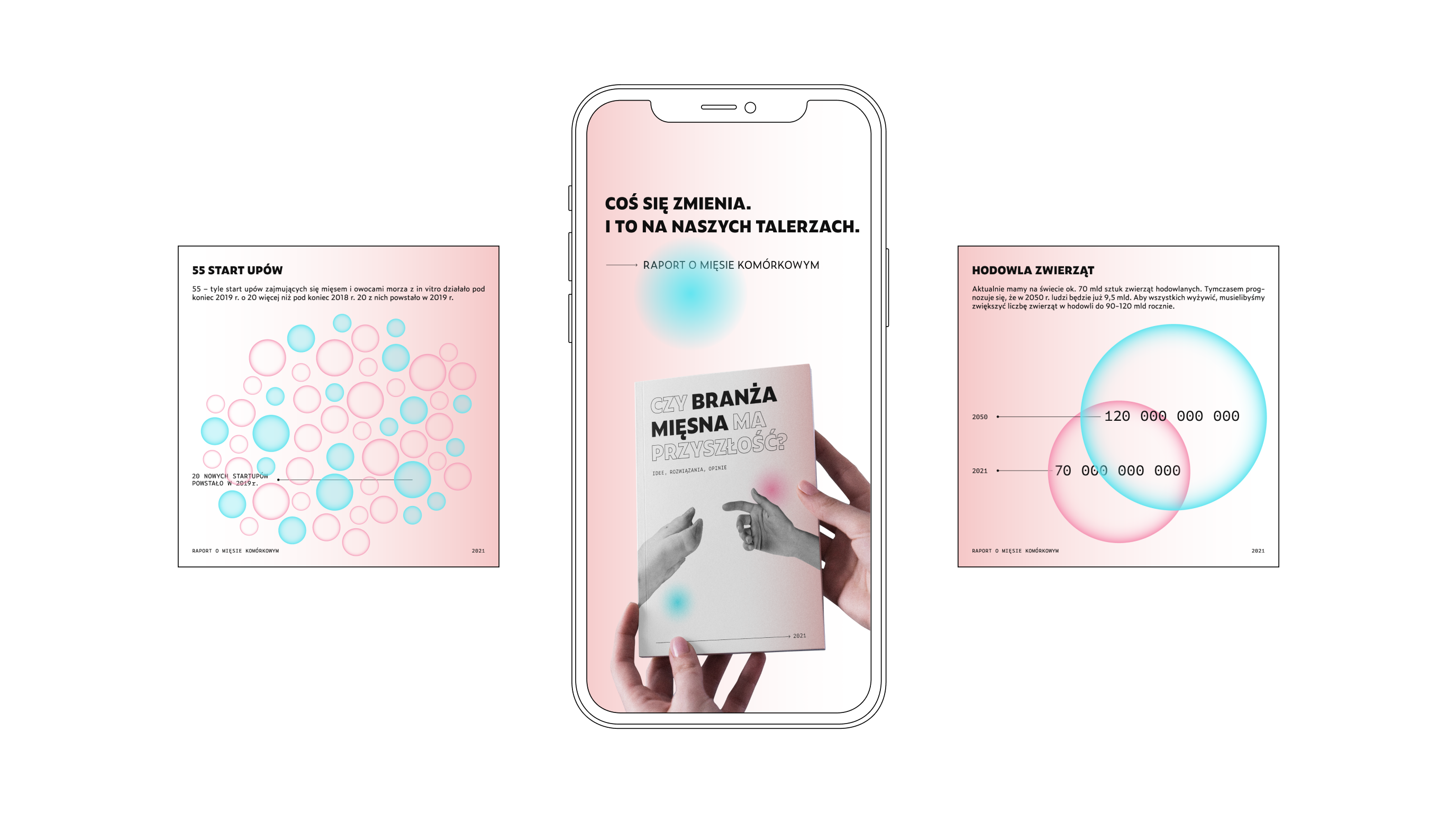 Last but not least, we prepared a simple page where you can find basic info about the project and PDF files with it. Sounds interesting?

Take a look at:
www.raportmiesoprzyszlosci.pl
and download your copy for free.